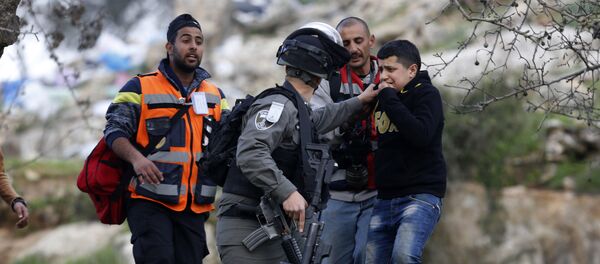 MOSCOW (Sputnik) — In mid-2016, Russia invited Palestinian leader Mahmoud Abbas and Israeli Prime Minister Benjamin Netanyahu to meet in Moscow to facilitate the revival of the deadlocked Israeli-Palestinian peace talks. Both Abbas and Israeli Prime Minister Benjamin Netanyahu supported Russia's idea but could not agree to set a specific date for the meeting.
"The invitation remains in force and is still on the table. The ball is in the Palestinian and Israeli court, they have to choose an acceptable date," Bogdanov said.
The latest effort to resolve the Palestinian-Israeli conflict took place in January 2017, when over 70 states and international organizations took part in the Paris conference for peace in the Middle East. Israel refused to take part in the conference, saying that it preferred to hold bilateral talks directly with the Palestinian side.
Israel refuses to recognize Palestine as an independent political and diplomatic entity and is partly occupying West Bank territories as well as building Jewish settlements considered illegal by the Untied Nations.