NOVOSIBIRSK (Sputnik) — The RS-24 Yars (NATO reporting name SS-27 Mod 2) carries ICBMs with multiple independently targetable nuclear warheads and has a range of 6,800 miles.
"The vision will be fully equipped with Yars mobile ground missile systems this year," Karakaev told Defense Minister Sergei Shoigu on an inspection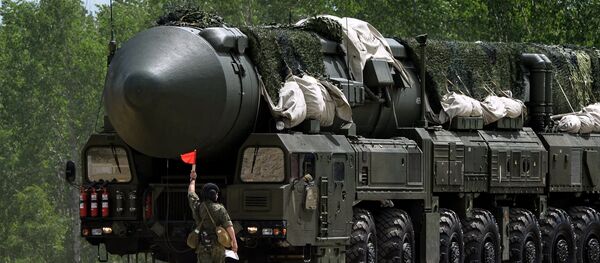 25 February 2017, 09:58 GMT
The RS-24 Yars was introduced into service in July 2010. It is an upgraded version of the Topol-M ballistic missile that can be fired both from a mobile launcher and silo.
Russia's Strategic Missile Forces is expected to be equipped with 108 RS-24 missile defense systems by 2020, according to the Russian Defense Ministry.