MOSCOW (Sputnik) — Browder is charged with tax evasion, deliberate bankruptcy and attempted failure to perform duties of a tax agent.
"The indictment comprises 120 pages, and there are Gazprom shares, bankruptcy of Distant Steppe LLC [Dalnyaya Step]. The total damage in the case is estimated by the investigation at 3.5 billion rubles," Antipov said.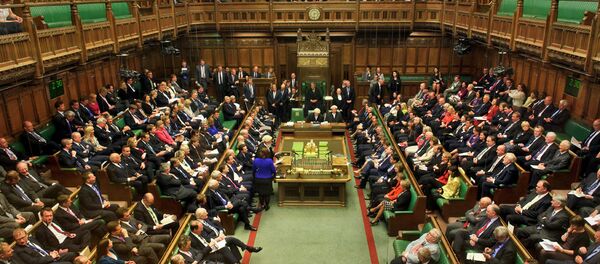 21 February 2017, 20:24 GMT
In September 2013, the United States launched a case of the Prevezon Holdings accused of legalization of money allegedly embezzled from the Russian treasury. The prosecution insists that Browder was a source of information that allowed it to start criminal proceedings.
The lawsuit was filed within the framework of the so-called Magnitsky case. Sergei Magnitsky, who worked for Browder, was a Russian lawyer, who revealed alleged official corruption at the highest levels of the Russian government. He was detained in 2008 and accused of conspiracy and abatement for tax evasion. He died in the Matrosskaya Tishina pre-trial detention center in Moscow in 2009.
The investigation into the Browder and Cherkasov case is over now, their lawyers are examining the case materials.
In 2013, Russia sentenced Browder in absentia to nine years in prison for tax evasion and for falsely claiming tax breaks for hiring disabled persons. Both Browder and Cherkasov are residing in London, and are on an international wanted list.
In late 2012, the United States adopted the so-called Magnitsky Act, which imposes travel bans and financial sanctions on Russian officials and other individuals believed to have been involved in Magnitsky's death, the case against him and related issues.
At the same time, the Russian Investigative Committee announced after an inquiry that the statements about persecution of Magnitsky due to his attempts to accuse several officials from Russia's law enforcement agencies of embezzlement did not reflect the reality.