MOSCOW (Sputnik) — The Security Service of Ukraine (SBU) on Wednesday banned Samoilova from visiting Ukraine for three years.
"Russia will certainly boycott this contest, not only in Kiev, but all the subsequent ones. The leadership of Eurovision must have its say, state that such a decision by the Ukrainian authorities on Samoilova is unacceptable. But the leadership of Eurovision is silent, it is completely politicized and biased," first deputy chairman of the Federation Council Committee on Defense and Security Frants Klintsevich told Sputnik.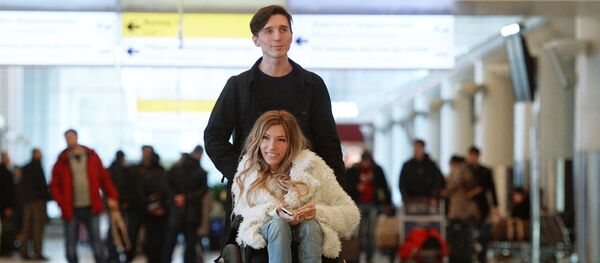 On March 12, Russia announced that Samoilova, the winner of the internal competition, will represent Russia at the 2017 Eurovision contest in Kiev. Samoilova, who has been wheelchair-bound since childhood, will sing the song "Flame Is Burning."
The Russian singer visited Crimea in 2015 with a concert without obtaining a permit from the Ukrainian authorities. The Security Service of Ukraine (SBU) had launched an investigation into the case despite the fact that Crimea has been a Russian region since 2014.
The 2017 Eurovision contest will be held in Kiev from May 9 until May 13.
Crimea rejoined Russia in March 2014 following the national referendum, with almost 97 percent of the residents having voted for the reunification. Ukraine still considers Crimea as an occupied territory.