"The distinctive feature of the exercise is that it includes destroying small aerial targets imitating enemy unmanned aerial vehicles (UAVs)," the press office of the Defense Ministry said.
In recent years, drones have emerged as a major component of modern warfare and are expected to be one of the dominating forces on future battlefields.
Easy Target
Apparently, the most well-known examples of combat UAVs are the RQ-4 Global Hawk reconnaissance drone and the MQ-9Reaper attack drone. Both were developed for the United States military, but are also used by NASA and several other countries.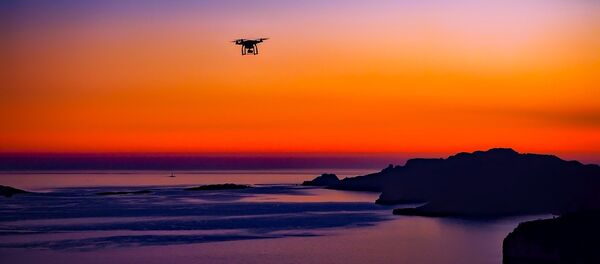 They are capable of staying airborne for over 24 hours and operating at a distance of 1,000 kilometers from the operator. The MQ-9 and its predecessor, the MQ-1 Predator, have been used by the US military in Afghanistan and Iraq.
The Pentagon has repeatedly said that drones will be the one the main components of future warfare. Drones have a number of significant advantages. They have lower production and maintenance costs than modern fighter jets. Drones are controlled remotely. Operator training costs are also lower than training jet pilots. But drones also have their weaknesses.
"In the event of a potential conflict, such drones would be helpless against Russian aerial defenses. The S-300 and S-400 air defenses are capable of destroying a wide range of targets, including drones," military expert Mikhail Khodarenok told Sputnik.
He elaborated: "For example, the Global Hawk and the Reaper have a large reflection surface and can be detected from a long distance. Their low speeds plus the lack of onboard electronic warfare system make them an easy target for an anti-aircraft missile."
Swarming Drones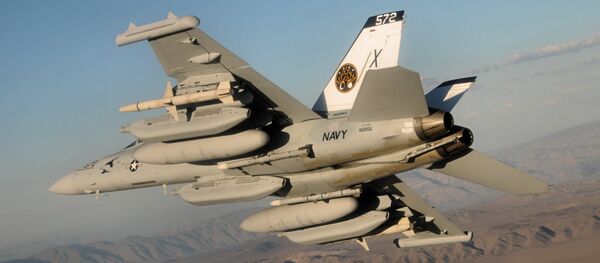 28 February 2017, 00:26 GMT
According to Khodarenok, conventional warplanes pose a way more serious threat for Russian air defense systems because they reach higher speeds and can engage in radio-electronic warfare.
Nevertheless, according to the expert, UAVs are getting more and more advanced, on their way to becoming a very serious problem for any air-defense system in the future.
"The US has made significant advancements in developing the so-called swarm of drones. The concept means using a swarm of tiny intelligent flying machines of different configuration and purpose. The US military wants it to be its main battle force in the future," Leonid Ivashov, president of the Academy for Geopolitical Problems, told Sputnik.
The National Interest military and defense magazine reported in October that the Pentagon had tested swarms of surveillance and attack mini-drones engineered to jam enemy air defense or function as attack weapons.
The mini-drones, called Perdix, were launched in numerous tests from F-16 and F-18 jets.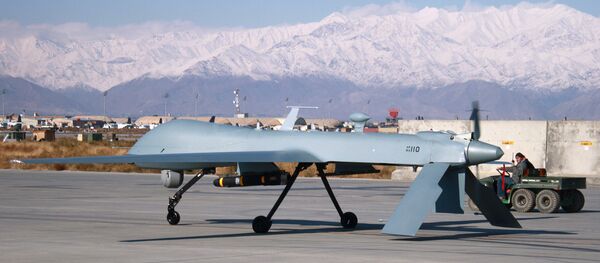 28 February 2017, 23:34 GMT
"They are expendable and fly low as a surveillance asset. You can have a lot of them for a saturation approach. Saturating has an advantage over the thing it has to defend against. Its defender has to take more time and money to defend against it," William Roper, director of the Pentagon's Strategic Capabilities Office (SCO), was quoted as saying by the National Interest.
The frame of Perdix drone is created with a 3D printing, which allows both for rapid production and lower costs.
Roper added that in addition to Perdix, other similar drones were in development, including those capable of carrying weapons.
"There are several reasons why such they are a very dangerous weapon. First, they have a very small reflection surface. Second, they can fly with high overloads at an extremely low altitude. Finally, they operate in a swarm. Firing a missile at a swarm of drones is like using a sledgehammer to crack nuts," Khodarenok pointed out.
Anti-Drone Weapons
According to the expert, the best weapon against drones is radio-electronic warfare systems.
"The most important thing is not taking out the drone, but disrupting its control channel or hampering its navigation," Khodarenok said.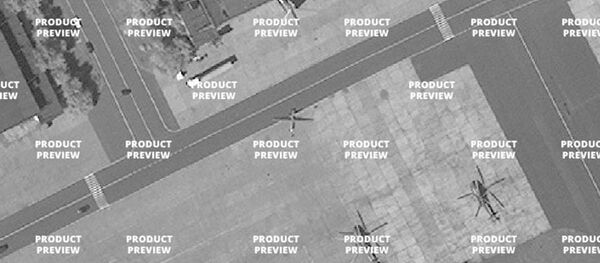 There are radio-electronic weapons capable of doing that in service with the Russian military, including the Krasukha electronic warfare system. It is capable of jamming surveillance satellites and ground-based and airborne (AWACS) radars. They can also be used for disrupting drones' control channels.
Its technical specifications are classified, but it was reported that the Krasukha-4 can operate at a distance of up to 300 kilometers. Probably, it could also be used against a swarm of drones.
© Photo : ROSTEC
Krasukha 4 electronic warfare system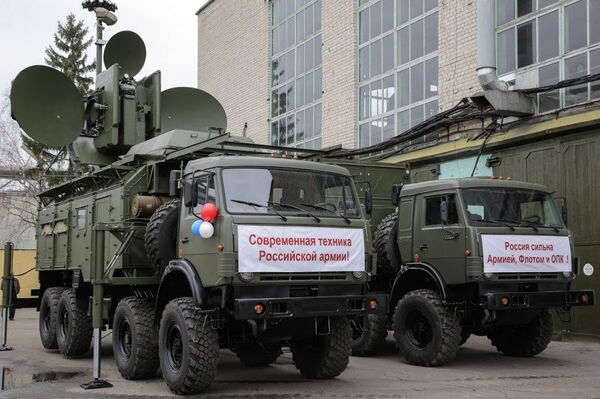 Krasukha 4 electronic warfare system
On March 12, Rostec CEO Sergei Chemezov said that Russia developed systems capable of destroying drones' onboard equipment. 
"Radio-Electronic Technology Concern (KRET) has designed a radio-electronic warfare system capable of knocking out the control system of a drone, turning it into an uncontrollable piece of metal," Chemezov said.
Never miss a story again — sign up to our Telegram channel and we'll keep you up to speed!