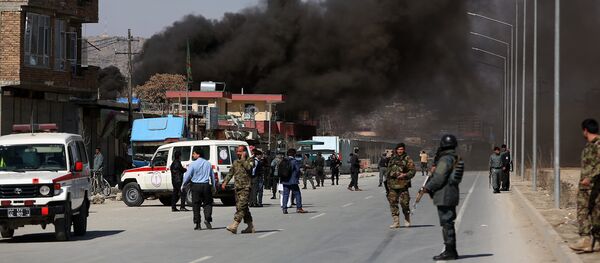 MOSCOW (Sputnik) — Afghan government forces had to retreat from the district after suffering losses in the clashes with the Taliban, according to the TOLOnews outlet.
The military equipment of the government was transferred to the second division of the 215 Army Corps, the news outlet reported.
The Sangin Valley in the Helmand province was the site of a four-year battle from 2010 to 2014 that saw more than 100 US Marine and British servicemen killed in action and scores of Taliban fighters killed or wounded.
Afghanistan is experiencing political, social and security instability, in particular, due to the activity of the Taliban that has been controlling a number of regions and settlements across the country. The radical group is taking steps to establish a strict Sharia law on the controlled territories.