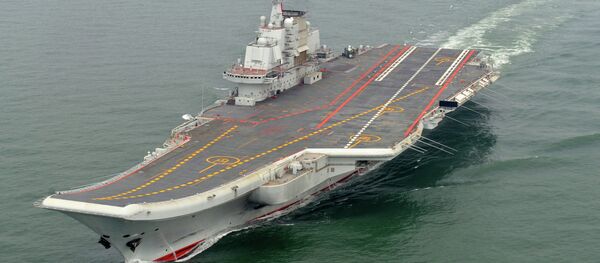 13 February 2017, 11:46 GMT
MOSCOW (Sputnik)
–
According to Sina news portal, a number of photos have been circulating in the Internet, depicting installation of radars and base painting of the deck. After analyzing the photos expects came to a conclusion that the vessel might be launched in late April, in particular on April 23, when China celebrates Founding day of the People's Liberation Army (PLA) Navy.
Liaoning is a Type 001 class vessel. The first carrier was rebuilt out of Soviet aircraft cruiser Varyag in early 2000s, with the first sea trial taking place in 2011. In September 2012, Liaoning was commissioned into the PLA Navy.
In late December 2015, the Chinese Defense Ministry announced plans to construct a new Liaoning aircraft carrier, built by China itself.
Never miss a story again — sign up to our Telegram channel and we'll keep you up to speed!