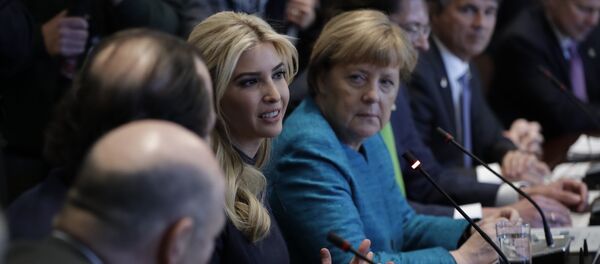 MOSCOW (Sputnik) — German Defense Minister Ursula von der Leyen on Friday criticized US President Donald Trump for his controversial remark about alleged Germany's debt to the North Atlantic Treaty Organization (NATO).
Last week, Trump said on Twitter that Germany owes "vast sums of money" to NATO and the United States for defending the country.
"First, President Trump says that NATO is obsolete. It is not. Then he accuses us that Germany owes money to NATO. However, there is no debt account in the Alliance. And finally, he asserts: Since I'm [Trump] here, the money goes only to NATO. It's all a chimera," von der Leyen told Der Spiegel magazine in an interview.
Additionally, von der Leyen said that the focus of the new US administration on the military would lead to the reduction of spending on diplomacy and development aid to other countries, which "does not correspond to the modern concept of security."
The issue of the contributions to the alliance has been raised repeatedly by the new US administration, insisting on all countries honoring their NATO budget responsibilities. The target of spending 2 percent of the GDP mandated by NATO was adopted at the Alliance's September 2014 Summit in Wales, with only five countries, including the United States, meeting the required standard, according to NATO figures.