"I can say that, regarding the F-16 and F-35 aircraft, there is an ongoing discussion on which one to select," Deputy Defense Minister Bartosz Kownacki recently told the Polish Parliament.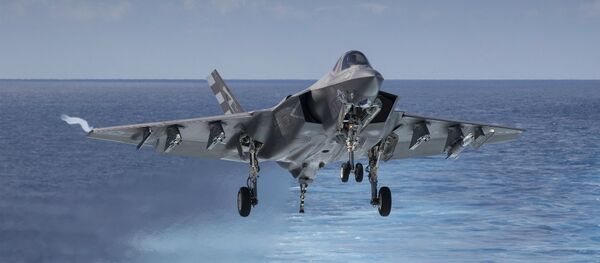 In December, Warsaw officials promulgated plans for the Defense Ministry to spend $14.5 billion on military "modernization," Sputnik reported. In Feburary, military officials announced that Poland was starting off its spending spree with the purchase of Black Hawk helicopters. The US-made Black Hawks were intended to replace a dozen Mi-8/17 utility aircraft.
"We must think of our further steps because, in addition to our F-16 aircraft, we have Su-22 and MiG-29 aircraft that will be phased out," Kownacki added.
The Polish armed services has debated upgrading its F-16s, an early version of the fighter jet, but officials have expressed concern over whether this would help fill an important capability gap. "We are not going to buy used, older versions of the F-16," the defense official said. Primarily, an MoD analysis found that "the cost of upgrading second-hand aircraft would be high, and their capabilities would be small."
Instead, Warsaw could opt for the latest F-16Vs "on conditions that would eventually be agreed with [on] the US side," Kownacki noted. 
Poland currently maintains 40 F-16 aircraft.