WASHINGTON (Sputnik) — The US military likely underestimated the number of Daesh militants around the Libyan city of Sirte during operations last autumn, US Africa Command commander Gen. Thomas Waldhauser said on Friday.
"I think we probably underestimated the number of ISIS [Daesh fighters] who were there [Libya] and probably overestimated the number of civilians," Waldhauser told reporters.
Waldhauser said he was hesitant to estimate the exact number of remaining Islamic State militants, but thought it was around 100-200 throughout Libya.
He said the group's ability to sustain territory in Libya had deteriorated.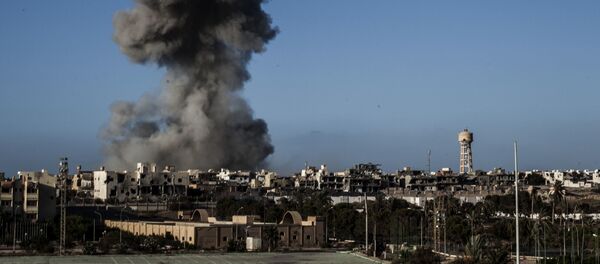 20 December 2016, 14:34 GMT
In August, the US Africa Command launched Operation Odyssey Lightning in Sirte in support of the Libyan Government of National Accord. The operation, aimed at ousting Islamic State from the port city, was concluded in November.
Daesh gained a foothold in Libya in the turmoil following the 2011 overthrow of the country's longtime leader Muammar Gaddafi.
During the operation, which began on August 1, US forces carried out 495 airstrikes against Daesh in support of Libya's Government of National Accord.
On December 5, Libyan forces allied with the country's United Nations-backed government announced they had retaken Sirte from Daesh. It was the only city outside of Iraq and Syria that the group controlled.