During a speech at Colgate University in Hamilton, New York, Biden said he was "the best qualified" for the position and that if he had managed to secure the Democratic nomination he would likely have won against Donald Trump.
"I had planned on running for president and although it would have been a very difficult primary, I think I could have won," he said. "I don't know, maybe not. But I thought I could have won."
"I had a lot of data and I was fairly confident that if I were the Democratic Party's nominee, I had a better than even chance of being president."
The former vice president explained he didn't think he had made the wrong decision, in that staying out of the race allowed him to spend more time with his family and come to terms with the loss of his son Beau Biden, who died after battling cancer.
"But do I regret not being president? Yes," Biden admitted.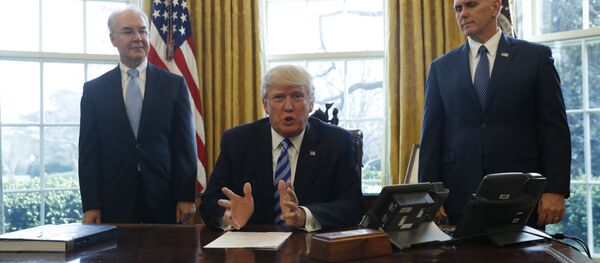 Although Beau had urged his father to run, the elder Biden said he wouldn't have been able to pay full attention to the election process just months after he had "lost part of my soul" with his son's death.
In one of his first major public appearances since leaving office in January, Biden also shared his thoughts on why the Democratic Party had failed, saying it was a mistake to ignore working-class voters and focus on countering Trump.
Biden has mentioned in previous interviews that he may run for president in 2020.