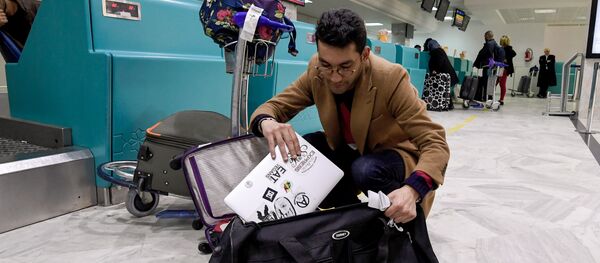 MOSCOW (Sputnik) – On Tuesday, the United States and the United Kingdom announced introduction of a ban on taking electronic devices in cabins of planes, flying to the two countries from some Middle East and North African states, including Turkey. The ban entered into effect on Saturday and applies to all devices bigger than a cell phone.
The source told The Guardian newspaper that a failed attempt to down a plane by means of a replica of an iPad tablet, packed with explosives, was among the combination of factors which stipulated the ban.
According to the newspaper any details on the incident, including its date and place are kept secret.