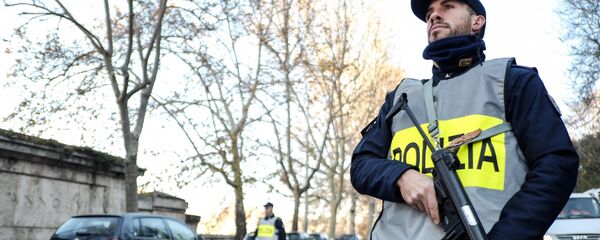 On March 25, leaders of 27 EU member states signed the Rome Declaration on the challenges and priorities of the post-Brexit European Union. This document became the main highlight of the Rome Summit, held on the 60th anniversary of the signing of the Treaty of Rome which laid the foundations of the European Union back in 1957.
The participants of the summit also discussed the possible scenarios of further European integration presented by European Commission President Jean-Claude Juncker.
The concepts presented during the meeting basically come down to five options: maintaining the current status quo; maintaining the single market only; the multi-speed Europe; a less extensive but more effective cooperation; and federalization.
However, representatives of the Communist Party of Bohemia and Moravia pointed out that the EU is currently facing a severe crisis of confidence and a threat of "chaos and disintegration" as the White Paper on the Future of Europe presented by Juncker looks like Brussels' admission of its helplessness.
Lubos Blaha, Slovak political scientist and MP for the left-wing Direction – Social Democracy (Smer-SD) party, told Sputnik that the first three scenarios are extremely unlikely to succeed, with only the latter two warranting closer examination.
"The fifth scenario, which implies federalization, isn't very attractive for the majority of Europeans, and not particularly realistic. Federation should be created when the countries are economically equal, not when federalization serves merely as a pretext for colonization. And during the last few years this model suffered a number of setbacks in the form of the Greek, Ukrainian and migrant crises," Blaha said.
Therefore, he continued, it is the fourth scenario that looks the most viable out of all the options presented at the summit.
"It offers a greater European influence in areas where it could make all nations stronger, like in the social and economic spheres where only together we can oppose the neoliberal globalization. And greater national autonomy should be retained in areas like migration, foreign policy and culture. At this point this scenario looks like the only viable option," Blaha explained.
According to Blaha, the multi-speed scenario would forever divide Europe, not to mention that it was probably the least realistic of all the scenarios presented during the summit.
"The European technocrats try and make it look pretty, talking about increased cooperation. In reality however it would mean that if your opinion on some issue diverges from that of the most powerful (European states), then you can't cooperate with them on the other issues," he explained.
The most important thing, Blaha added, is to maintain the principle of subsidiarity, to ensure that Europe retains democracy and social states.
"Europe should be the Europe of peace, bread and dignity, like it was during the signing of the Treaty of Rome," Blaha declared.