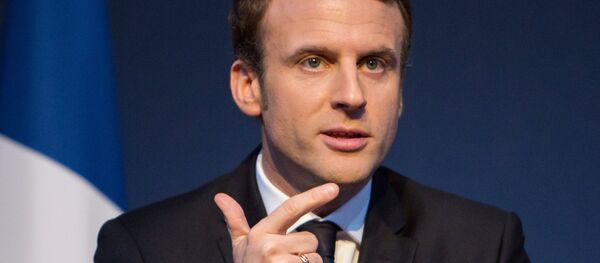 MOSCOW (Sputnik)
–
French far-right presidential hopeful Marine Le Pen said that she would restore border control and fight against Islamic fundamentalism if elected to curb terrorism threat in France, in an interview with Le Parisien newspaper on Sunday.
"To begin with, I will restore our national borders. Secondly, I will deport all foreign nationals with [threat to national security] fiche S indicator, who are linked to fundamentalism, in compliance with precautionary principle. I will also fight against Islamic fundamentalism by closing salafist mosques or even by banning the Union of Islamic Organizations of France (UOIF)," Le Pen said answering the question on how she was going to prevent terrorist attacks in France.
France has repeatedly been targeted by terrorists. On March 18, a French national Ziyed Ben Belgacem attacked police in the northern Paris suburb of Garges-les-Gonesse and later arrived at the Paris Orly Airport where he tried to grab a female soldier's weapon, saying he was ready to die for Allah.
On November 13, 2015, a series of gun and bomb attacks hit French capital claiming lives of 130 people. On July 14, 2016, a truck rammed into a crowd in Nice, which led to over 80 deaths. The Daesh claimed responsibility for the attacks.
Le Pen is known for harsh rhetoric toward French immigration policy. According to recent polls, she is likely to make the second round of French presidential election together with independent candidate Emmanuel Macron, but unlikely to win against him.
The first round of the French presidential election is scheduled for April 23, while the run-off between the top two contenders will take place on May 7.
Never miss a story again — sign up to our Telegram channel and we'll keep you up to speed!