ROME(Sputnik) — Italian Foreign Minister Angelino Alfano, who will visit Moscow on Monday, hopes that anti-Russia sanctions regime will soon be revised toward lifting of restrictions, which will contribute to the development of bilateral trade-economic relations, he said in interview with Sputnik.
"Certainly, we hope that this moment [of the revision of the sanctions regime] may come soon, bringing new opportunities for the economy and enterprises of our two countries," Alfano said.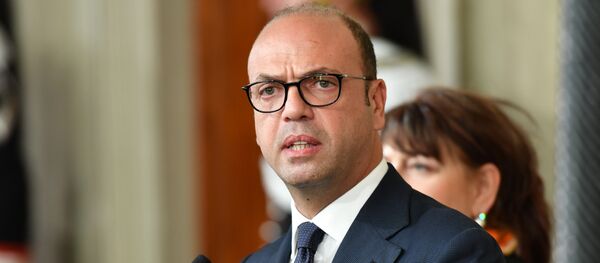 Alfano specified that the duration of the sanctions is linked to the implementation of the Minsk agreements.
"Only constructive efforts toward the achievement of this goal will open the way for the revision of the sanctions regime," he underlined.
Alfano added that sanctions are "an instrument, not a goal in itself."
"This means that their use is subject to one aim — to restore a positive dialogue with Moscow, some political decisions of which we do not share," Alfano said.
Alfano also said that he hopes for the return to the G8 format with the participation of Russia.
"The importance of dialogue with Moscow on issues of mutual interest — this is a principle shared in both EU and NATO circles. We believe that … [this interest] also exists within the G7 forum," Alfano said.
"I hope that the summit in Taormina will be the last in the G7 format, and the next summit after Taormina will be held in the G8 format with Russia's participation. This scenario, however, depends on Moscow's approach that [needs to be] constructive and aimed at cooperation. We believe that Russia will soon once again become a trusted partner, the constructive contribution of which on the international arena we had the opportunity to appreciate in the past," Alfano added.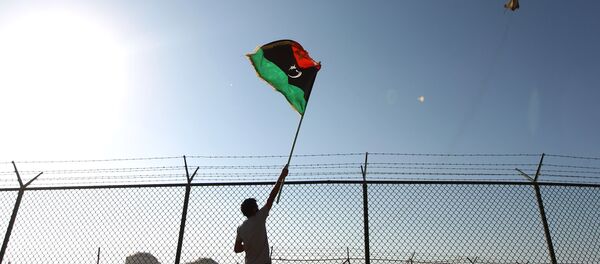 Russia can play a decisive role in the settlement of the crisis in Syria, given the influence Moscow can exert on the sides to the Syrian conflict, particularly on the government, according to Alfano.
"Russia can play a crucial role, having in mind the positive influence Moscow can exert on the Syrian sides, and in particular on the Damascus regime, engaging it in fair negotiations. Without a credible political transition there will be neither reconciliation in Syria, nor the possible victory over terrorism," Alfano said.
"Russia can and should play a pivotal role in restoring the truce and in unblocking the humanitarian access to areas besieged by the regime, putting an end to the behavior that is very dangerous both from the point of view of international humanitarian law and from the ethical point of view," Alfano added.