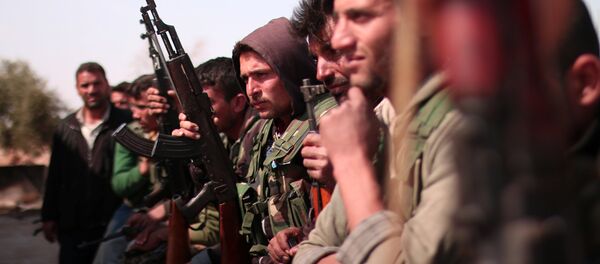 In an interview with
Sputnik Arabic
, Halaf al-Miftah, one of the leaders of Syria's ruling Baath Party, said that he does not rule out that Washington may use the upcoming operation to liberate the Syrian city of Raqqa from Daesh terrorists as a tool to split Syria.
Last Friday, French Defense Minister Jean-Yves Le Drian said that a military operation to retake the Syrian city of Raqqa, which the internationally-condemned terrorist group Daesh (ISIS) has proclaimed its 'capital', is due to kick off in the coming days.
For his part, Sipan Hemo, head of the Syrian Kurdish YPG militia said in an exclusive interview with Reuters that the Raqqa operation would start in early April, and that the YPG forces are due to take part despite Turkey's opposition.
Commenting on the matter, Halaf al-Miftah told Sputnik Arabic that "the US-led international coalition does not wage war against terrorists in Syria" and that "its goal is to change the borders in the Middle East, destroy a single state in Syria and create federal entities."
"The Americans pretend that they are fighting the terrorists, which is widely broadcast by world media; although they talk a lot about it, in reality the situation in the eastern Euphrates area is completely different," he said. 
According to him, a certain group that sticks to American political interests is creating an organization which controls the Raqqa airport, a 800 kW hydroelectric power plant and oil fields with daily output standing at 20,000 tons.
"The goals of Syria and Russia drastically differ from the ones fulfilled by the United States, something that makes their joint cooperation in the fight against terrorism impossible," Al-Miftah pointed out.
He was echoed by Ali al-Ahmed of the Academy of Geostrategic Problems, a think tank, who told Sputnik Arabic that all the US efforts to allegedly combat terrorism are, in fact, aimed at splitting Syria.
"The international coalition can really liberate Raqqa, but they will become occupiers if they do not coordinate their actions with the Syrian Army. But they do not need coordination, because Americans want to conduct independent policy across the world," Al-Ahmed said.
Meanwhile, the Washington Post reported that the US recently sent several units of the Marine Corps to the area in addition to 500 US special force troops already operating there.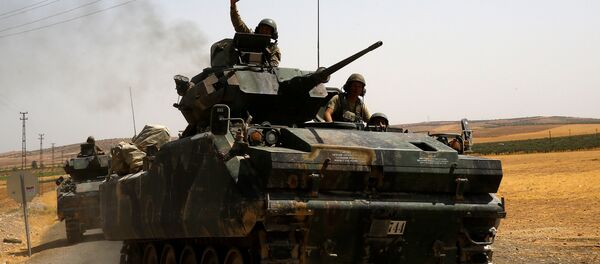 Notably, the new units are equipped with heavy weapons, including the 155mm M777 Howitzer, which is expected to provide fire support during the Raqqa assault.
The TV channel Sky News Arabia, for its part, noted last week's US operation to drive Daesh terrorists out of several villages near the Syrian city of Tabqa.
Never miss a story again — sign up to our Telegram channel and we'll keep you up to speed!