WASHINGTON (Sputnik) — The official stated that Tillerson will be visiting Ankara this week during his second trip to Europe as Secretary of State.
"He'll be meeting with President Erdogan and other senior officials," He said.
Secretary Tillerson will discuss the situation in Raqqa and the fight against Daesh (outlawed in Russia) with Turkish officials.
"Among other topics in Ankara the Secretary will discuss the next steps in the campaign to defeat ISIS [Daesh] particularly in terms of stabilization in areas that have been liberated from ISIS [Daesh] to make sure that those areas remain stable and the people can return to their homes," the official stated.
"We'll also discuss the situation in Raqqa."
In November, the Syrian Democratic Forces (SDF) launched the operation to retake Raqqa from Islamic State. SDF spokesman Talal Selo said last week the SDF units would need no more than 15 days to block Raqqa and start liberating the city.
The State Department disclosed earlier in March the US intention to carry out an operation to liberate Raqqa together with Turkey and the US-led coalition partners.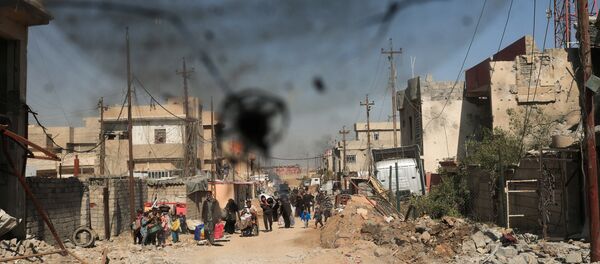 On February 7, Turkish President Recep Tayyip Erdogan and US President Donald Trump discussed over the telephone counterterrorism efforts as well as the ongoing fight against Daesh.
Following their discussion, Turkish Foreign Minister Mevlut Cavusoglu said Turkish troops would target Raqqa as part of Ankara's operation Euphrates Shield.
At present, Daesh controls vast territories of Syria's Raqqa province.
The United States is leading a coalition of 68 nations that is conducting airstrikes, ground-based and rocket-propelled artillery fire against Daesh in Syria and Iraq.
The strikes in Iraq are conducted in support of the Iraqi government, but those in Syria are not authorized by the UN Security Council or the government of President Bashar Assad.