Political expert and associate professor at St. Petersburg State University Grigory Yarygin told Radio Sputnik that Kushner's testimony could gradually "decrease the hysteria" surrounding the alleged secret ties between the Trump administration and Moscow.
According to the expert, Kushner has strong positions and his testimony can play into the hands of Donald Trump.
"Any contacts can be interpreted in various ways. Since Kushner does not hide anything and is ready to answer the questions of the Senate Committee, I think he has strong positions. Most likely he has nothing to hide and will answer the questions in as much a detailed way as possible in order to disperse any insinuations and possible interpretations of his meetings in political, rather than economic terms. He has repeatedly stressed that all his meetings were business-oriented," Yarygin said.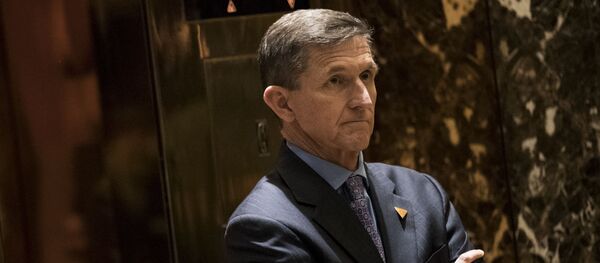 Earlier, The New York Times reported that Kishner had contacts with Russia's state development bank Vnesheconombank (VEB) during the 2016 presidential election campaign.
The media did not specify what topics had been discussed in the meetings. However, the newspaper noted that US senators were concerned over Kushner's contacts with Russian officials, including VEB chief Sergey Gorkov.
Moreover, The New York Times reported that Kushner participated in former national security adviser Michael Flynn's conversations with Russian Ambassador Sergei Kislyak during the 2016 presidential transition. The White House called the talks "a courtesy" meeting.
"I think he [Kushner] will say that he and Trump have always focused on a business approach, most likely he will talk about the continuity of his actions and… say that the Trump clan has a pragmatic approach toward doing business, including in politics. And this can strengthen Trump's position and gradually remove the degree of hysteria that is associated with the Trump administration's contacts with representatives of other countries," the expert concluded.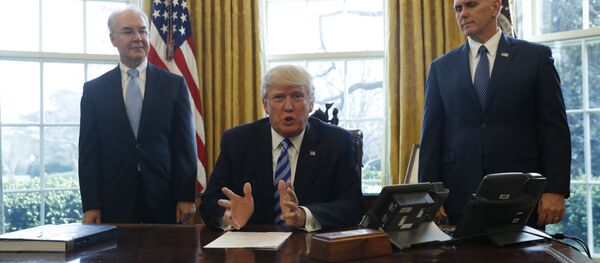 Earlier this week, the VEB press service said that meetings between the company's leadership and representatives of US banks and business circles in 2016 took place in a road show format and the sides discussed the VEB development strategy.
According to the press service, the VEB leadership held numerous meetings in 2016 with representatives of leading international financial institutions to discuss issues related to the banking sector.