WASHINGTON (Sputnik) — US-based Vectrus Systems won an Army contract worth more than $31 million to provide base maintenance and operations services in Turkey in support of an anti-Daesh coalition personnel surge, the Department of Defense said in a press release.
"Vectrus Systems Corp., Colorado Springs, Colorado, has been awarded a $31,354,065… contract for base maintenance and operations services in Turkey," the release stated on Tuesday.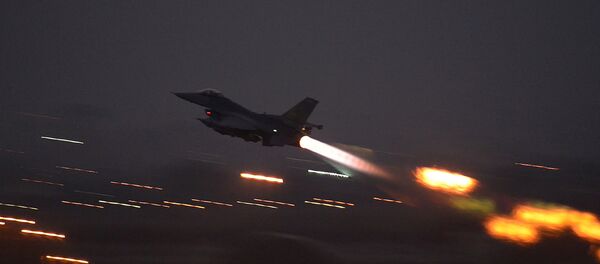 The contract has been ordered in support of the Operation Inherent Resolve personnel surge to combat Daesh (outlawed in Russia), according to the release.
On August 24, the Turkish army launched Operation Euphrates Shield against militants of the Daesh group, which is outlawed in Russia and many other countries. Since then the Turkish-led forces have driven Daesh from a number of settlements in northern Syria. The Turkish forces, with assistance from Syrian opposition fighters, occupied the city of Jarablus in northern Syria.
Work on the contract will be performed at Incirlik Air Base in Turkey and is expected to be completed by March 27, 2018, the release added.
The United States, along with several other countries, uses the Incirlik base for aircraft involved in the anti-Daesh campaign in Syria.