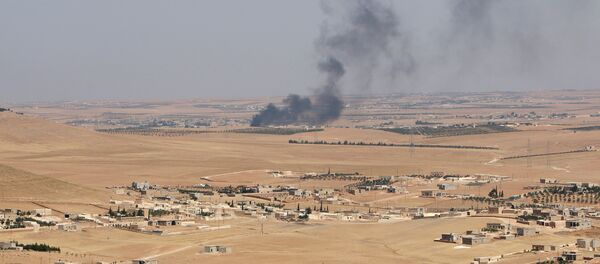 DAMASCUS (Sputnik) — According to the source, Russian servicemen also provided over 15 tonnes of humanitarian aid to Manbij residents during this period, adding that "foodstuff, medicines and necessities were distributed in a refugee camp in the southwestern outskirts of Manbij."
"Nearly 300 people received qualified medical aid from the Russian doctors in the field hospital in Manbij deployed on Monday. There were over 100 children among patients," the source said.
Russia has been providing Syrian civilians with medical help and regular humanitarian aid deliveries, including food, medicine, staples of first necessity, and items for children on a daily basis, in order to help them survive until peace is restored in the country.