"It's important for Iran, Russia, China and other major Asian powers to work more closely together in order to bring security to Asia," he said. "What we have seen happen in Syria can easily happen in Central Asia if we are not careful. … There must be a stronger collective security mechanism in order to prevent external powers, for example the United States, from trying to create extremist groups or help develop extremist groups alongside with countries such as Saudi Arabia in parts of Central Asia."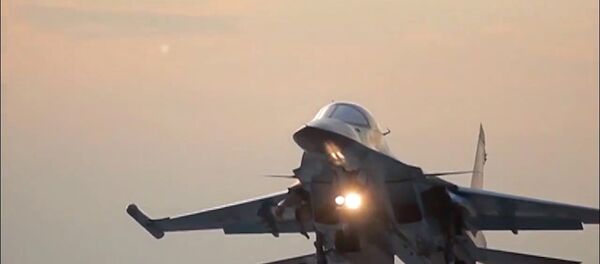 In this context, joining the Shanghai Cooperation Organization (SCO), composed of Russia and China among other nations, would be good for Iran as well as other members since this would help "to prevent the spread of extremism," the analyst added.
In Dr. Marandi's view, the Syrian crisis was sparked by Saudi Arabia's policy of exporting extremism by providing support to radical groups active across the region. The analyst added that the United States, Turkey and Israel have also taken part in this process, citing documents released by WikiLeaks as evidence.
"Both Iran and Russia have seen how this coalition of countries has been supporting extremism. [They] know that the rise of extremism in this region is not only a national security threat to both countries, but a threat to the international community. So both countries have begun working closer after the crisis in Syria broke out to prevent Libya from being repeated, but also in order to prevent the rise of extremism," he explained.
Dr. Marandi pointed out that Russia and Iran have a similar view on Syria. Both countries maintain that Syria's territorial integrity must be preserved, that the fate of the country must be determined by the Syrians themselves and that external powers must stop supporting extremist groups.
"Iran and Russia have worked very closely with the Syrian government and other regional actors, like the Iraqi government and Hezbollah, to prevent this catastrophe from becoming worse," he added. They have also worked with Ankara "to convince the Turkish government that the continuation of its current policy is not only dangerous for the region, but is also becoming increasingly dangerous for the stability of Turkey itself." 
These efforts have already paid off since Ankara's role was instrumental in helping Damascus and key armed opposition groups reach a nationwide ceasefire which paved the way for talks in Astana, the capital of Kazakhstan. This process has been sponsored by Russia and Iran.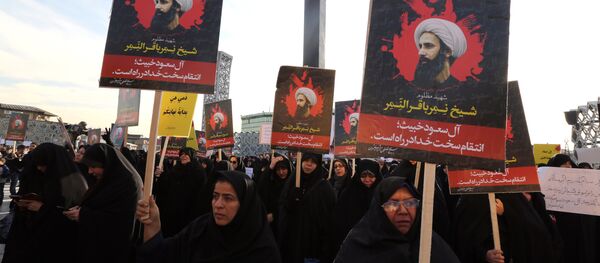 Dr. Marandi also commented on the recent meeting between Russian President Vladimir Putin and his Iranian counterpart Hassan Rouhani, saying that Moscow and Tehran have been "moving closer to one another at multiple levels" for at least three decades.
The ongoing conflict in Syria, the 2011 NATO-led military intervention in Libya and the subsequent chaos, as well as the fact that both Iran and Russia have been antagonized by the US and its allies have contributed to this trend, he said.
Have you heard the news? Sign up to our Telegram channel and we'll keep you up to speed!