WASHINGTON (Sputnik) — A US contractor received a more than $28 million Army foreign military sales contract to provide 150 High Mobility Multipurpose Wheeled (HMMW) vehicles for the government of Iraq, the Department of Defense said in a press release.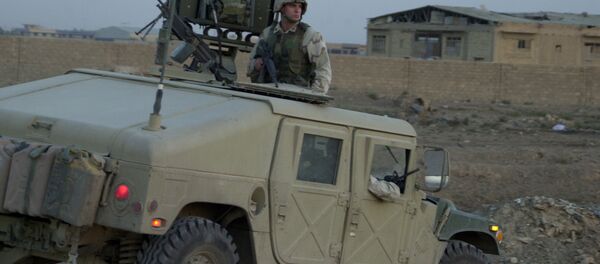 "AM General [of] South Bend, Indiana was awarded a $28.1 million… foreign military sales… contract to procure 150 M1151A1B1 High Mobility Multipurpose Wheeled vehicles for the government of Iraq," the release stated on Tuesday.
The Humvee is the go-to ground transport vehicle for US military branches in combat service, with some 280,000 manufactured to date since its introduction in 1984.
Work on the contract will be performed in South Bend, Indiana, with an estimated completion date of May 31, 2017 and it will be supervised by the US Army Contracting Command in Warren in the US state of Michigan, the Defense Department added.