Seeking to gather more accurate information about the size and depth of the gay population in America, activists expressed dismay at the move, according to the Washington Times.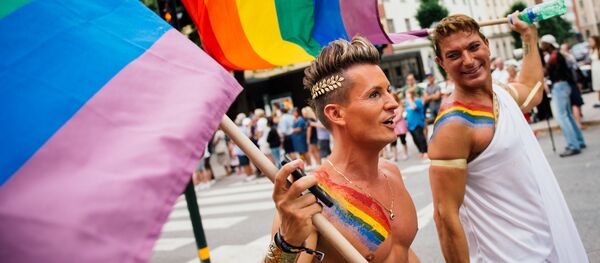 The US Census Bureau on Tuesday morning released a list of proposed subject matter for the 2020 census, and various inquiries regarding sexuality, including orientation, were included. Just hours later, however, an updated list was released that did not include the option for listing sexual orientation or gender identity.
A spokesperson for the Census Bureau confirmed that lawmakers had requested the inclusion of sexual orientation information into the census, but that the bureau judged that no "federal need" would be met by gathering the data.
Citing a fear that the Trump administration was walking back a campaign pledge to protect the rights of the gay community, the Human Rights Commission has subpoenaed Census Bureau communications regarding the decision, using a Freedom of Information Act request.
The Trump administration recently deleted two sexual orientation and gender identity data-mining inquiries from government demographic surveys, including the National Survey of Older Americans Act Participants and the Annual Program Performance Report for Centers for Independent Living. Each survey saw only one line, regarding gender identity, removed.
The Trump administration also threw out an Obama-era rule suggesting that students use a bathroom that coincides with their gender identity.
In a statement regarding the 2020 census, the Census Bureau wrote: "The Subjects Planned for the 2020 Census and American Community Survey report released today inadvertently listed sexual orientation and gender identity as a proposed topic in the appendix. This topic is not being proposed to Congress for the 2020 Census or American Community Survey."
Items including marital status, occupation, age, race, and other inquiries will remain on the forms.