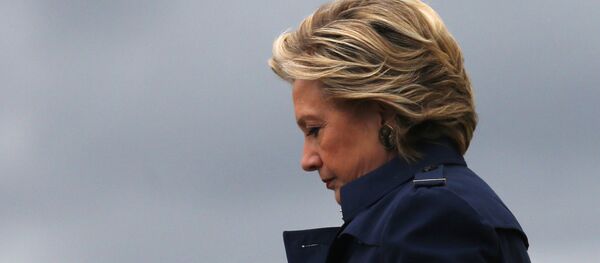 13 February 2017, 17:34 GMT
Judicial Watch President Tom Fitton insists that the US Department of Justice should launch an independent investigation into the Clinton email case.
On Wednesday the American conservative non-partisan watchdog group released 1,184 pages of State Department records including "previously unreleased" Hillary Clinton emails.
The watchdog specified that the emails were obtained through a Freedom of Information Act lawsuit.
Judicial Watch's press release published on its website reveals that the records include 29 previously undisclosed Clinton's emails "of a total of which is now at least 288 emails that were not part of the 55,000 pages of emails that Clinton turned over to the State Department."
"This further appears to contradict statements by [Hillary] Clinton that, 'as far as she knew,' all of her government emails were turned over to the State Department," the watchdog said.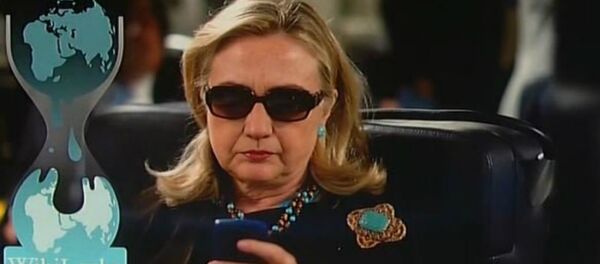 24 February 2017, 14:30 GMT
The exposure has once again shed light on Clinton's mishandling of classified information.
For instance, back in February 2010, Jake Sullivan, then-Deputy Chief of Staff to US Secretary of State Hillary Clinton, sent information concerning former Guantanamo detainee Binyam Mohamed to Clinton's and deputy chief of staff Huma Abedin's unsecure email accounts.
This email exchange has been classified by the State Department as information "to be kept secret in the interest of national defense or foreign policy; foreign relations or foreign activities of the US, including confidential sources."
Yet another email containing classified information was forwarded by Hillary Clinton to Abedin's unsecure email account April 8, 2010.
The original email addressed to Sid Blumenthal and entitled "Change of Government in Kyrgyzstan," apparently discloses the US State Department's role in the Kyrgyz regime change in April 2010.
Blumenthal's source informed him that he/she had "worked in the Kyrgyz Republic continuously since 1991" and "became acquainted with each of the three Kyrgyz leaders" including Kyrgyz diplomat Roza Otunbayeva. The source provided Blumenthal with detailed characteristics of Otunbayeva, explaining why she was "selected" by the Kyrgyz opposition.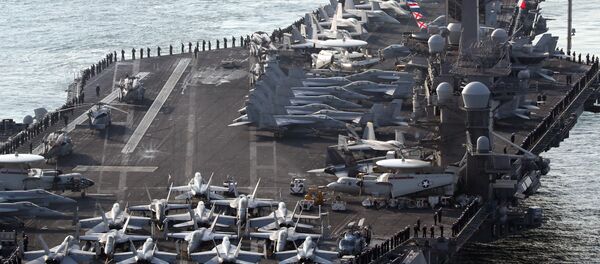 The email was sent at the beginning of the Second Kyrgyz Revolution, which resulted in the ousting of Kyrgyz president Kurmanbek Bakiyev and appointment of Otunbayeva as the country's interim leader and then the country's president.
The source cited the opposition's doubts that Otunbayeva "can be a successful candidate for president especially given her weak performance in prior elections to parliament."
"It is stressed that her prospects increase as relations with foreign powers are seen as problematic, since she alone among the opposition figures is viewed as having the stature and skills necessary to cope with difficult foreign affairs problems," the source wrote.
In conclusion the redacted email reads that "all of this suggests… the necessity for the State Department to assert itself and take the lead in developing relations with the new government."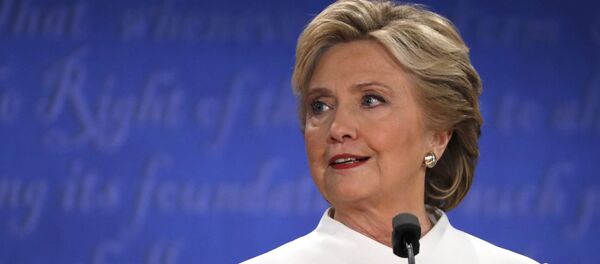 Meanwhile, an
email exchange
dated March 15, 2010, indicates that numerous accusations against Hillary Clinton, which cited possible conflicts of interest, were not completely unjustified.
The emails exposed that Doug Band, a former adviser to ex-president Bill Clinton forwarded Abedin a request for help from Philip Levine, presumably the mayor of Miami Beach. What is more interesting is that Levine had reportedly been a fundraiser for the Clintons since the 1990s, the watchdog remarked.
In his interviews with Sputnik investigative journalist and Wall Street analyst Charles Ortel, who is currently involved in a private inquiry into the Clinton Foundation's alleged fraud, highlighted that Hillary Clinton has long been criticized for her apparent use of "pay-for-play" schemes.
"These emails are yet more evidence of Hillary Clinton's casual and repeated violations of laws relating to the handling of classified information. The Justice Department should finally begin an independent investigation into the Clinton email matter," Judicial Watch President Tom Fitton stated.