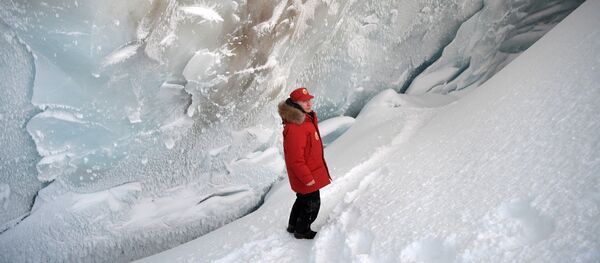 ARKHANGELSK (Sputnik) — In 2015, Russia sent a revised request to the United Nations on expansion of the country's shelf border in the Arctic region after showing that the Lomonosov Ridge and other geological regions was an extension of its maritime borders.
According to Donskoi, the similar Copenhagen's bid was sent after Moscow's one and pretended to the certain territories included into Russia's application.
"We have no plans to change our bid — the data, borders that have been sent to the UN commission. It is very important for us to justify our position, why we consider that the Danish stance on the issue is not very correct… Frankly speaking, the Danish bid intersects not only with the Russian one, but also with the ones of other Arctic states that had not been sent yet," Donskoi said.
He added that Russia and Denmark were engaged in a dialogue on the bids that had already been sent to the United Nations, adding that the two countries had the possibility to discuss and to specify their positions on the issue.
In 2001, Moscow filed a claim on part of the shelf, including the Lomonosov Ridge and the Mendeleev Rise, but the bid was rejected in light of the lack of geological information. Since then, Russia has conducted a number of Arctic expeditions to explore the Lomonosov Ridge and the Mendeleev Rise.