ANKARA (Sputnik) — He added that the United States see Turkey "as a key partner for stabilization effort" in areas once held by Daesh, and for ensuring NGO and UN partners can continue to provide humanitarian relief services.
"Those were the subjects of our conversations today, to have an exchange of views regarding the best way forward, to secure areas inside of Syria, to create zones of stabilization, to allow the return of people to Syria and to set the stage for a longer term political solution… We will continue to work together on the way forward," Tillerson said at a joint press conference with Turkish Foreign Minister Mevlut Cavusoglu.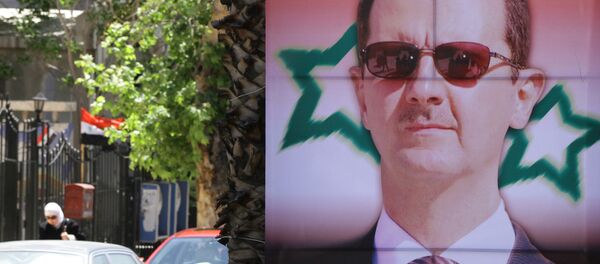 Tillerson is currently in Ankara on a one-day official visit.
A number of countries, including the United States, Turkey, Lebanon, Saudi Arabia, Qatar, and Jordan, have been discussing the idea of creating so-called safe zones in Syria. In line with US President Donald Trump's policy proposals, his administration has advocated for the creation of "interim zones of stability" in Syria to help refugees fleeing the ongoing civil war.