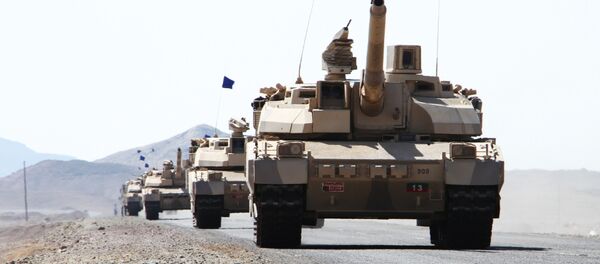 "The specialists were able to repair missile control radio systems that were damaged during the coalition airstrikes," Lakman said.
Moreover, they managed to carry out some modernization of the missiles in order to better meet the set military objectives.
Lakman mentioned a Soviet surface-to-air missile, which was converted into a surface-to-surface missile with a range of 350 kilometers.
Now the Yemenis can hit targets in Saudi Arabia using the upgraded missiles. According to the spokesman there is a large stockpile of these missiles stored in warehouses.
According to Lakman, the available missiles have different ranges. Their Scud missiles have a range of 1,000 km. The range of the other missiles is about 800 km.
Due to the blockade, Yemenis have to use their creative skills in order to convert whatever is available in the old warehouses and make it work.
"The situation is such that there is no opportunity to buy new weapons as attacks by the hostile forces are occurring on all three fronts: sky, land and sea. Yemenis can only resist the attacks using the ground forces," Lakman said.
Since March 2015, Yemen has been engulfed in a military conflict between the government headed by Yemeni President Abd Rabbuh Mansur Hadi and Houthi rebels.
Shortly after the start of the conflict, the Saudi-led coalition of Arab countries launched Operation Decisive Storm, which has since been carrying out airstrikes against the Houthis at Hadi's request.