WASHINGTON (Sputnik) — The move is aimed at ensuring operational security and force protection, the OIR spokesperson stated on Friday.
"In order to maintain tactical surprise, ensure operational security and force protection, the Coalition will not routinely announce or confirm information about the capabilities, force numbers, locations, or movement of forces in or out of Iraq and Syria," the OIR spokesperson said.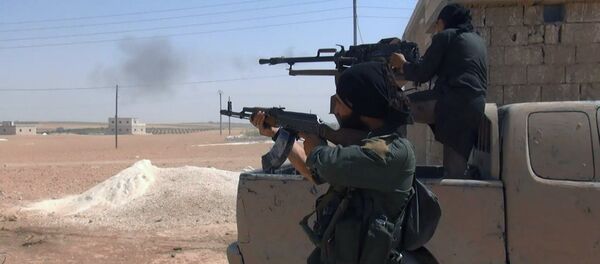 The spokesperson also said the Coalition commander's intent is for Daesh to be "first to know about any additional capabilities the Coalition or our partner forces may present them on the battlefield."
President Donald Trump insisted during his 2016 campaign that if elected, he would not allow civilian or military leaders to publicize in advance details on troop strength, locations or other tactical matters.
The OIR spokesperson's statement reflects Trump's change in policy and a break from the practice of former administration of Barack Obama to routinely detail OIR tactics.