"We believe there's a need to de-escalate violence," in Syria, Spicer noted.
"With respect to Assad, there is a political reality that we have to accept in terms of where we are right now," he said.
The Trump White House blamed the previous administration run by Barack Obama for missing out on the chance to remove Assad from power when that was still a viable strategy. "We lost a lot of opportunity during the last administration with respect to Assad," Spicer said.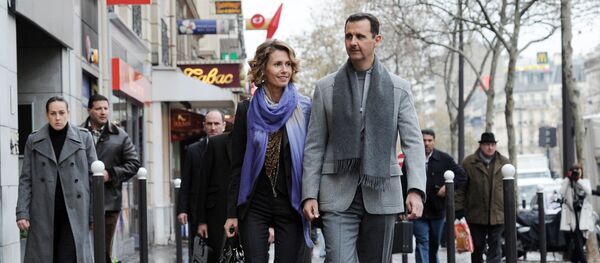 The US maintains "profound priorities" in Syria and Iraq, according to the White House. Overthrowing Assad will not be on that list of priorities, but "the defeat of ISIS," also known as Daesh, "is foremost among those priorities," Spicer told reporters.
On Thursday, America's top diplomatic corps made a dramatic turn from previous US foreign policy, which aimed to get rid of Assad. The new pronouncements effectively show that the Obama administration's policy in Syria failed.
US Ambassador to the United Nations, Nikki Haley, explicated that Washington's priorities will no longer be to "sit there and focus on getting Assad out."
Secretary of State Rex Tillerson, meanwhile, commented that the "longer term" political viability of Assad, who has seen terrorists, militia groups, and standing armies flock to his country since 2011, will be determined by the Syrian people.
January brought a ceasefire between Syrian government forces and various opposition 'rebel' groups. The deal, brokered by Moscow, Ankara, and Tehran, has been constantly strained by the fact that there are so many diverse factions in Syria, including Daesh, which was not included in the ceasefire accord.
On March 29, Russian Deputy Foreign Minister Gennady Gatilov met with Syrian opposition leaders from the High Negotiations Committee, but the issue of Assad's future "was not discussed," Gatilov said.