WASHINGTON (Sputnik) — On Friday, White House spokesperson Sean Spicer said in a briefing that the United States should accept the political reality with respect to Assad and focus on eliminating Daesh (banned in Russia).
"Well, it's hardly a ringing endorsement but it is a shift in policy," Giraldi, a former CIA case officer and US Army intelligence officer, said on Friday.
Giraldi observed that Spicer's statement marked a clear repudiation of former President Barack Obama and Secretary of State John Kerry's determination to drive Assad from office and insist on a regime change in Damascus.
"The Obama administration never let go of its desire to replace Assad as the cornerstone of bringing peace to Syria," Giraldi said.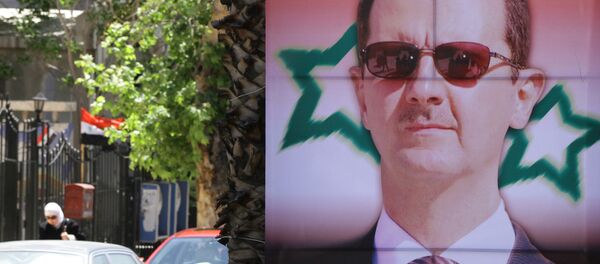 However, the new policy Spicer had expressed on behalf of President Donald Trump would allow the United States to focus more effectively on its primary goal of utterly destroying the Islamci State, Giraldi explained.
"Now it is being conceded that defeating the Islamic State [Daesh] is the only real issue, which is correct from a US national interest point of view," he said.
Despite the massive political pressure on Trump to block his expressed goal of improving relations with Russia, the new policy would make it far easier for the US government to cooperate constructively with the Kremlin on bringing peace and stability to Syria, Giraldi predicted.
"It is a good thing as it will lead to greater cooperation with Russia and the Syrian army," he noted.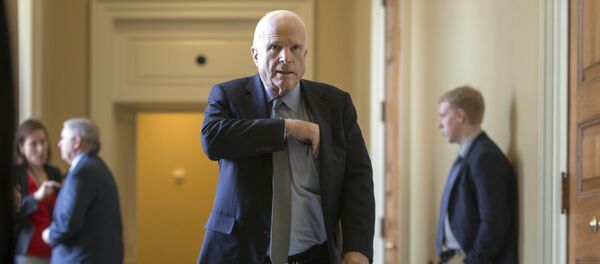 The new US policy increased the likelihood of improved coordination in the Coalition-backed Iraqi Army struggle to recapture Mosul and the Syrian Army's drive to liberate Mosul, the twin capitals of Daesh's claimed caliphate, Giraldi pointed out.
These operations were "hopefully leading to removal of the Islamic State [Daesh] from Raqqa to coincide with its defeat in Mosul," he said.
Giraldi also warned US policymakers not to repeat their mistake of 2003 when they sought to keep a major military presence in Iraq and to remake the country, only to provoke within a year a national popular rebellion against them.
"Hopefully Washington will be smart enough this time around to not stick around creating an occupation and will instead leave it up to Iraq, Syria, Turkey and Iran to sort out future political arrangements," he advised.
Philip Giraldi is executive director of the Council for the National Interest, a group that advocates more even-handed US government policies in the Middle East.