LUHANSK (Sputnik) – According to a spokesperson of the people's militia of the self-proclaimed Luhansk People's Republic (LPR), the violation was registered less than two hours after the new ceasefire came into force.
"At 01:20 mortar shelling was registered (88-mm caliber)," the spokesperson said on Saturday morning, adding that a total of 29 shots were made.
A spokesperson of the Defense Ministry of the self-proclaimed Donetsk People's Republic (DPR) said that the ceasefire had been breached multiple times throughout the night.
"The ceasefire has been violated by the Ukrainian side multiple times," the spokesperson said.
Earlier in the night, the Defense Ministry of the DPR said the ceasefire was adhered to by the both sides.
Earlier this week, during a Trilateral Contact Group meeting in the Belarusian capital, Minsk, an agreement was reached on a new ceasefire in Donbas starting midnight, April 1. The ceasefire was expected to hold for the duration of Easter holidays, according to Russian envoy to the Contact Group on Ukraine Boris Gryzlov.
The situation in Ukraine's southeast escalated in January, when Ukrainian forces and the militia of the self-proclaimed Donetsk and Luhansk People's Republics (DPR and LPR) intensified fighting. Both sides have blamed each other for the escalation.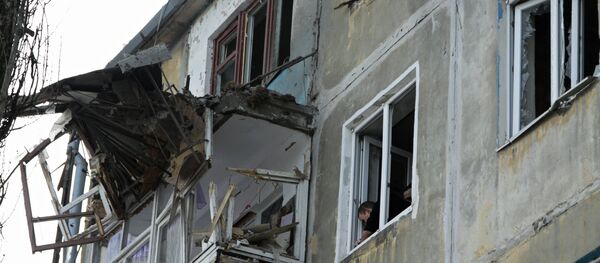 Kiev launched a special military operation in Ukraine's southeast in April 2014, after local residents refused to recognize the new Ukrainian authorities, which came to power as a result of a coup.
In February 2015, a peace agreement was signed between Ukraine's conflicting sides in Minsk after talks brokered by the leaders of Russia, France, Germany and Ukraine — the so-called Normandy Format. Despite the ceasefire deal, sporadic fighting has continued in Donbass.
The Contact Group holds regular meetings in Minsk, aimed at facilitating a diplomatic resolution of the armed conflict in Ukraine's southeast.