Recently, a private Facebook page used by US Marines and others was shut down after it was revealed that the primary purpose of the website was to post, share, and comment on photographs of naked or partially clothed (mostly) female servicemembers.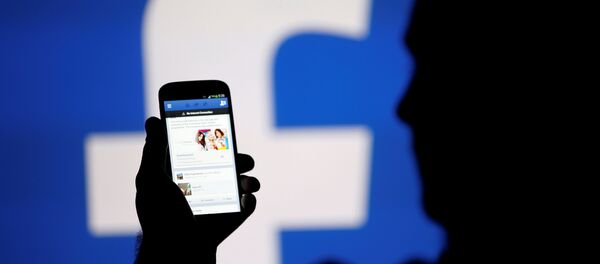 The images were predominantly posted without the knowledge or permission of the victims, and drew a quick backlash from military higher-ups, including a formal investigation by the Naval Criminal Investigative Service.
According to Marine Sgt. Maj. Ronald L. Green, "This behavior hurts fellow Marines, family members, and civilians. It is a direct attack on our ethos and legacy. It is inconsistent with our Core Values, and it impedes our ability to perform our mission."
Now, faced with having their unsavory virtual outlet shut, many of the 30,000-odd users of the former Facebook site have migrated their pleasures to other platforms, including porn websites, Instagram, AnonIB, Dropbox and, most recently, Snapchat, according to Vocativ.com.
A Snapchat account called 'wooknationx4' has picked up where the previous sites left off, hosting nude images of male and female US service members, and offering plenty of pithy commentary, jokes, and other content to spice the mix.
For those uninitiated into the darker realms of military jargon, "wook" is a derogatory word to describe a US female servicemember.
Websites hosting illicit materials and purported to be moderated by, and created specifically for, US military servicemembers present a difficult situation, as the Marines Corps is actively soliciting increased funding from Congress.
Testifying before the Senate Armed Services Committee in March, Marine Commandant General Robert Neller acknowledged that the service was having a hard time identifying which of its members were participating in the practice.
"We all have to commit to getting rid of this perversion of our culture. We will take action to remove this stain on our Marine Corps," he said.