US Air Force General John Hyten testified before Congress that the US needs to upgrade its nuclear arsenal. "Deterrence will always be cheaper than war," he said.
Hyten claimed that in the past two decades, "we started de-emphasizing nuclear weapons in our arsenal … Did our adversaries de-emphasize? No."
Hyten's comments seem to belie the Obama administration's massive budget outlays that went to making America's nuclear arsenal more lethal, precise — and tempting for commanders to use — than ever before.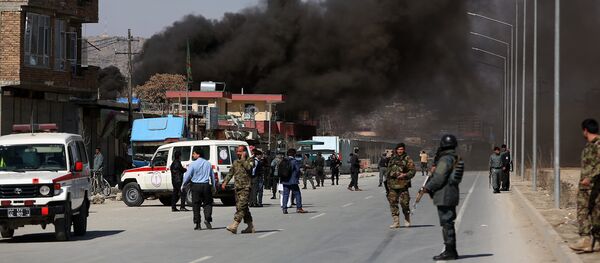 The US allocates more money to the defense budget than the sum of the next 15 biggest spenders combined. Since the US and Russia agreed to New START, the US has maintained 12 Ohio class submarines carrying 1,090 nuclear warheads total, 400 ICBMs with one warhead each, and 60 warheads that could be dropped from the sky likely within 15 or 30 minutes. 
It's important to underscore that official witness testimony before Congress often amounts to creating new narratives totally at odds with reality. It simply is not the case that the US has conducted any sort of "de-emphasizing" of the nuclear stockpile. 
For instance, in January, the Pentagon approved a $125 billion expansion for next-generation nuclear-equipped submarines. 
The Obama administration spent billions of dollars modernizing and refurbishing Cold War era nukes to extend their useful life, building new strategic delivery systems and building new production facilities, Sputnik reported. 
Further, the new defense budget proposed by the Trump administration would scrap sequestration while moving budget resources from the State Department, National Institutes of Health, and National Endowment of the arts to finance a $54 billion increase in the Defense Department's budget.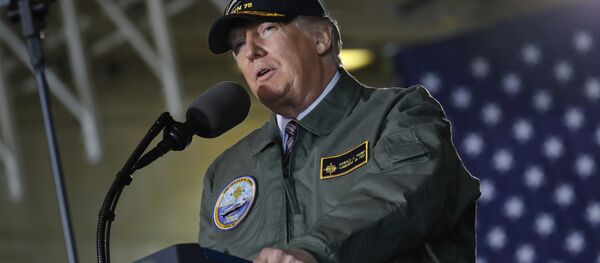 Hyten claimed that "we should be able to build it for an affordable price," but that estimates vary from $300 billion to $1 trillion. The CBO, for example, estimated in 2015 that Washington would pay $348 billion from 2015 to 2024 on new nuclear projects. 
Meanwhile, the Trump administration has not proposed so much as a plan for cutting down the $20 trillion in outstanding debt obligations. Some budget analysts argue that spending more on the military in 2017 means that taxes ultimately paying for government programs will be deferred and passed onto future generations.