DAMASCUS (Sputnik) — The Imperial Orthodox Palestine Society (IOPS) has been allocated land to build a Russian school in Damascus in accordance with an order signed by Syrian President Bashar Assad, IOPS chairman Sergei Stepashin told Sputnik on Tuesday.
"We checked the site in the 'new Damascus,' as I call it, under the presidential order we have been given land for school. We are planning to build the first Russian school," Stepashin said.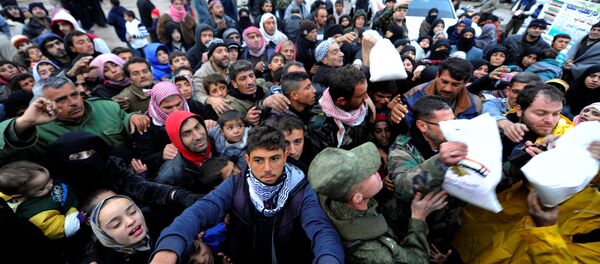 6 February 2017, 13:15 GMT
He added that the Syrian Justice Ministry had officially registered the IOPS in the Arab country, where 20 members of the society will work.
According to Stepashin, there is also an idea to create a special program to train teachers and children to promote the Russian language in Syria.
The IOPS is a non-governmental organization established in 1882, the aim of which is to strengthen diverse spiritual, cultural and humanitarian ties between Russia and countries of the Middle East.