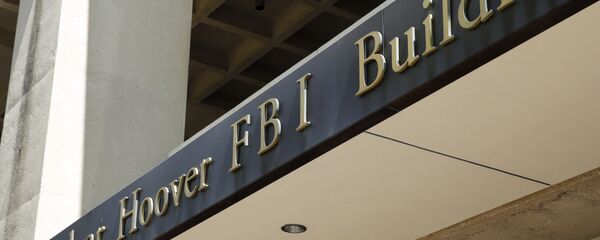 Earlier a number of prominent members of the US Democratic Party sought to blame Russia for allegedly intervening in the 2016 US Presidential elections via hacking and a targeted misinformation campaign.
Last week, the Senate Intelligence Committee announced that Moscow managed to swing votes in several key states by manipulating 'fake news.'
"There were upwards of 1,000 paid Internet trolls in Russia in effect taking over a series of computers. They can then generate news down to specific areas in Wisconsin, Michigan, and Pennsylvania," Senator Mark Warner (D-Va) said.
However, rather than jumping on the 'Russians are Coming!' bandwagon, Fox News instead decided to engage in more boring and mundane things, like fact checking and journalism. Needless to say, the facts that the news agency uncovered were probably not to Senator Warren's liking: simply put, the evidence to sustain his claims wasn't out there.
As it turns out, the election officials in all of the three states mentioned by Warren said there were no complaints "filed after the 2016 presidential election reflecting skewed Internet search or social media results."
"No one here received any complaints or reports of apparently deliberate misinformation campaigns. Not during the campaign or any time since. We've only heard of these allegations recently, in the media," Wanda Murren, the Pennsylvania Department of State spokeswoman, told Fox.
Election experts in the political science departments of universities in the aforementioned states have also taken a dim view of Warren's conjectures.
"I have no information about any of this. The first I heard of it was from Senator Warner and I wouldn't know how to even begin looking into it," Michael Berkman, professor of political science at Penn State University, remarked.
Morgan Wright, former law enforcement officer and cybersecurity adviser, also added that the claims are "a red herring and Senator Warner knows better."
"Right now the evidence is that the Russians did not do it. We've done systematic analysis in multiple states. What appears to have happened is vigorous democracy, where some people were surprised by the outcome," echoed Patrick Anderson of the consulting firm Anderson Economic Group, which conducted a forensic analysis of the 2016 election results.
And while some election observers interviewed by Fox speculated that Russia possibly might've targeted specific areas of key swing states, it was just that: an abstract, theoretical possibility, not an established fact.
As Brett Healy of the Wisconsin-based free-market think tank MacIver Institute said, "for the Democratic Party to attempt to blame their widespread defeat on an imaginary bogeyman is comical and a little sad."