ANKARA (Sputnik) — According to media reports, the Kirkuk Provincial Council voted in late March to raise the Kurdistan flag, with Turkmen and Arab members of the body boycotting the vote.
"We in Turkey do not agree that Kirkuk belongs to the Kurds. Kirkuk belongs to the Turkmens, Arabs and Kurds, all of them… Lower your flags immediately and put back the Iraqi ones," Erdogan said at a rally at the Turkish city of Zonguldak.
The president added that the failure to put back up the Iraqi flags might result in the degradation of the province's relationship with Turkey.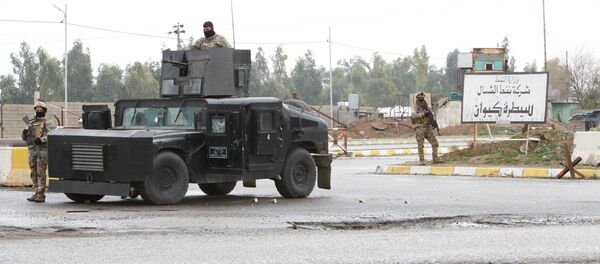 Earlier on Tuesday, the Turkish Daily Sabah newspaper reported that the Kirkuk Provincial Council
decided to hold a referendum on the status of the province
in a session that was boycotted by Turkmen and Arab members.
Baghdad claims the control of the province, but the Kurds want it to join the Kurdistan autonomous region in the north of Iraq.
Turkey is also home to a significant Kurdish ethnic minority.