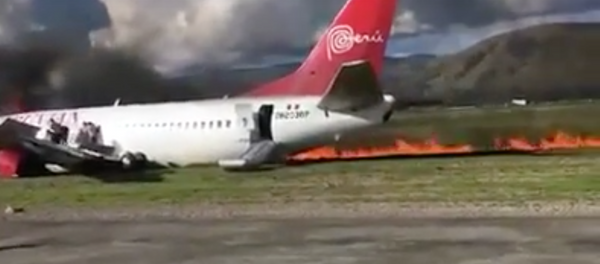 MOSCOW (Sputnik) — IOC President Thomas Bach sent a letter to Peruvian President Pedro Pablo Kuczynski expressing sympathy for the plight suffered by the country's population.
"The Olympic Movement stands ready to help Peru rebuild as the country recovers from this natural disaster… As a sign of this solidarity, the Olympic Movement has decided to contribute USD 600,000 to the immediate recovery efforts in Peru," the letter, as quoted in an IOC statement, reads.
Continued floods and mudslides have killed some 100 people across Peru since early March. Over 120,000 have lost their homes while nearly a million residents of the Latin American country were impacted in total.
Reconstruction costs have been estimated to range up to $6 billion, or 3 percent GDP.
The floods, some of the most severe in recent decades, are caused by the El Nino phenomenon. The El Nino Southern Oscillation (ENSO) is a cycle of warm and cold temperatures in the tropical central and eastern Pacific Ocean.