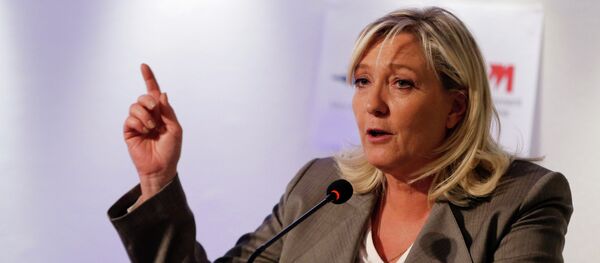 MOSCOW (Sputnik)
–
The survey by Opinionway suggests that the centrist will beat his far-right challenger 61 percent to 39 percent in the second round of voting in May, a decline of 2 percentage points since March 31.
Le Pen's odds have also improved by 2 points in a scenario where she is pitted against Francois Fillon, a conservative from The Republicans party, in the second-round voting. The poll gave her 44 percent, while Fillon is expected to score 56 percent of votes.
The French will go to the polls on April 23 to vote in a presidential election. The second tour is slated for May 7. Incumbent Socialist President Francois Hollande is not running.
Never miss a story again — sign up to our Telegram channel and we'll keep you up to speed!