"Today it can be said that 14 people died. Eleven died at the scene and three died in agonizing condition from fatal injuries," Skvortsova said via video link-up.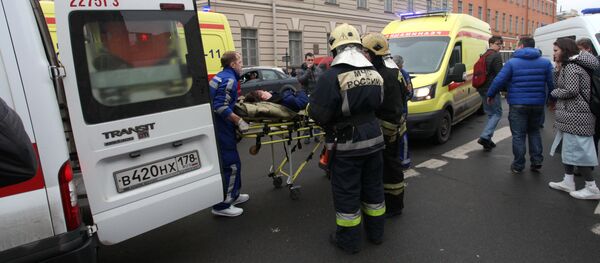 On Monday, an explosion occurred in the St. Petersburg underground on the stretch of rail between the Sennaya Ploshchad and Tekhnologichesky Institut metro stations at around 3 p.m. local time (12:00 GMT). At least 51 people were injured, according to Russia's St. Petersburg Chief Administration of Ministry of Emergency Situations.
Russia's Investigative Committee has opened a criminal investigation into a suspected terrorist attack.