Last week, British police began examining allegations of war crimes committed by Saudi Arabia in Yemen in order to assess whether criminal charges could be brought over Riyadh's devastating bombing campaign.
The Metropolitan Police's SO15 counter-terrorism unit, which has traditionally focused on investigating Nazi war criminals during World War Two, turned its attention to Saudi Arabia after receiving an allegation of war crimes, Peter Tatchell, human rights activist and author of a petition to halt arms sales to Saudi Arabia, told Radio Sputnik.
"A request was made to investigate the allegation that Major-General Ahmed Al-Aziri of Saudi Arabia was directly responsible for some of the Saudi alleged war crimes in Yemen," he explained.
"These include the indiscriminate bombing of civilian areas and the use of illegal cluster weapons. So, on the face of it, on prima facie evidence, Saudi Arabia does appear to have committed war crimes and it's quite correct and proper that the Metropolitan Police investigate this since it has been drawn to their attention."
If the police decide to open an investigation, they would seek to establish the chain of command which carried out airstrikes on civilians in Yemen and find out who authorized the attacks.
"Then they would go back even further to find out, was this person authorized by the Saudi Arabian Defense Minister. And they could establish some chain of command, some documentation and evidence that these different three degrees of instrumentation and collaboration were instrumental in that war crime happening, then in theory they could issue international arrest warrants against all three," Tatchell said.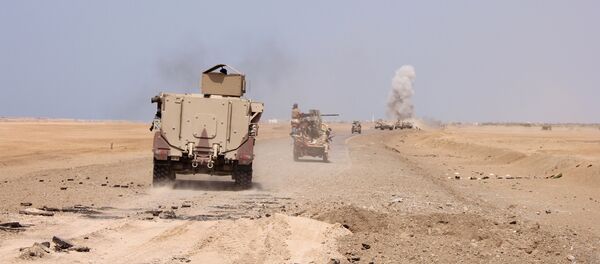 The Metropolitan Police confirmed the SO15 counter-terrorism unit is conducting a "scoping exercise" regarding the allegations, just days before UK Prime Minister Theresa May began a three-day visit to several Middle Eastern countries, including Saudi Arabia, to strengthen trade and security ties.
The kingdom is the UK's largest trading partner in the Middle East, and biggest arms customer. Between April 2015 and March 2016, after Saudi Arabia launched its bombing campaign in Yemen, the British government approved £3.3 billion ($4.1 billion) in weapons exports to Saudi Arabia.
"Certainly, it (the possible police investigation) is a huge embarrassment for Theresa May and for the Saudis. They would like all this to go away and we as human rights defenders say well, diplomacy and realpolitik should not override human rights concerns."
"It's very, very important that we live up to and enforce the human rights obligations that we've signed up to. So, it is truly shocking that Britain and the US have such a close relationship with Saudi Arabia, given both its internal repression and its external wars and war crimes."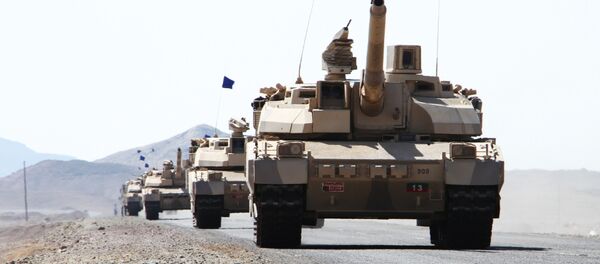 Tatchell cited the case of jailed Saudi blogger
Raif Badawi
, who was sentenced to 10 years in prison and 1,000 lashes for setting up a website, the Liberal Saudi Network, which promoted secularism and free speech.
"His (Badawi's) lawyer is also behind bars and there are many other political prisoners, so we must also look at the Saudi issue in terms of the internal repression of Saudi citizens by their own government. This is much more than war crimes in Yemen. The people in Saudi Arabia are being held in a state of subjugation by a regal tyranny, and it's shameful that democratic nations are colluding with this government."
"We really have to call this special relationship into question. It's not compatible with the democratic values espoused by the US and Britain that we have this cozy relationship with the Saudis. Basically, it's a pretty sordid commercial relationship. It's primarily, we buy their oil and they buy our guns," Tatchell said. 
Have you heard the news? Sign up to our Telegram channel and we'll keep you up to speed!