The BBC documentary "Russia's Hooligan Army," aired in February, alleges that Russian football fans plan to stir up trouble for English fans during the 2018 World Cup in Russia.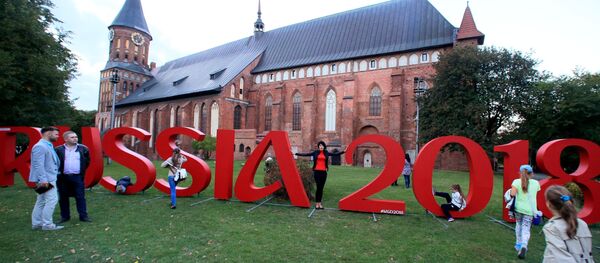 The documentary was seen by many as an attempt to give Russia a bad name and discourage foreign fans from spending long hours on a plane to enjoy football's premiere event.
"We are not crazy about fighting': Brazil's peaceful fans
While the national teams of many countries, especially in Europe, have thousands of hardcore fans who follow and root for their team wherever it plays in the world – no such organized groups of fans seem to have formed in Brazil.
"The Brazilian fans rooting for our team at World Cup events differ from those who attend domestic games. They may get violent sometimes, but they are certainly no match for the ultras, above Eastern European ones, who mix football with politics and even religion," Fred Soares, a coordinator of specialized programs for Turner Broadcasting System Latin America (TBS LA) told Sputnik Brazil.
"Our people travel to World Cup events in small groups as tourists," he added.
Still, Chapolins Brasileiros — a fledgling organization of "professional fans" — has been gaining strength and plans to send a large group of its members to next year's championship in Russia.
"We have heard [about the BBC documentary about Russian football hooligans], but we don't care much about that. Our task is to root for Brazil, for sports. We are not crazy about fighting and we don't want to be associated with violence, either physical or psychological," Rubens Tofolo, the Chapolins Brasileiros' organizer, told Sputnik.
When asked whether the horror stories about "Russia's hooligan army" being told by mainstream media were just the fruit of its imagination, Soares said that people in Brazil haven't heard much about the Russian fans' aggressive behavior.
"They have never caused as much trouble as, say, the English fans, those from the former Yugoslavia, from Romania and Italy where the fan firms sometimes espouse neo-Nazi ideas," he added.
Mentioning the British fans pictured in the BBC film as innocent victims of "Russian hooligans," the reporter said that, unlike Russians, the British fans went wild in France in 1998, in Germany in 2006 and tried to cause trouble also during the 2010 World Cup in South Africa.
In an interview with Sputnik Brazil, Alcides da Vega, a schoolteacher and a great fan of Brazilian football, shared his impressions of Russian football fans during the 2014 World Cup in Brazil.
"I liked them very much. The Russian are just about as emotional and guest-loving as we are and carry their country's flag as if it were an extension of their body," Alcides da Vega said.
High expectations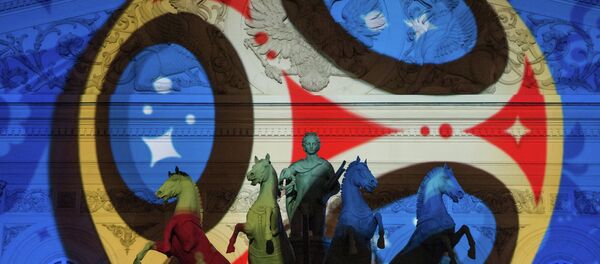 18 February 2017, 15:10 GMT
Despite the media attempts to discourage people from coming to the 2018 World Cup in Russia many foreign fans remain optimistic and do not expect any violent outbursts during next year's event.
Sputnik Brazil got in touch with Eduardo Gaspar, a onetime member of the Brazilian national team and currently its technical coordinator. A couple of days ago Eduardo was in Moscow to put the final touches to Team Brazil's participation in the 2018 World Cup.
"We are expecting a larger-than-life event where our team will be playing with excellent teams in a country with a different culture and so many beautiful cities," Gaspar said.
Fred Soares said that he believed that the Russian authorities will would do their best to ensure the security of foreigners and make sure that foreign fans feel safe and secure during their stay in the country.
The 2018 FIFA World Cup will be held between June 14 and July 15 in 11 Russian cities, including Moscow, St. Petersburg, Kaliningrad, Rostov-on-Don, Sochi and Volgograd. According to the event's organizing committee, Russia will spend more than $10 billion on the football contest.
Never miss a story again — sign up to our Telegram channel and we'll keep you up to speed!