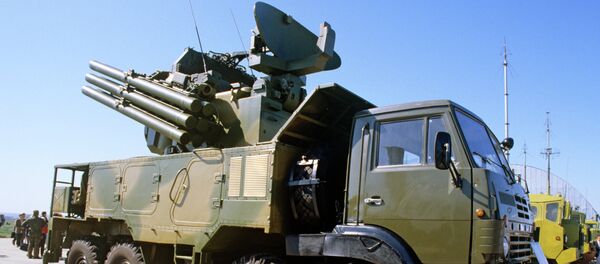 MOSCOW (Sputnik) — On Tuesday, Anatoly Punchuk, the deputy director of the Russian Federal Service for Military-Technical Cooperation (FSMTC), confirmed that the Brazilian side remained interested in this purchase.
"We are not talking about the cancellation, but, at the same time, considering the situation with our finances and budget, we cannot plan purchase on such a tight schedule. Therefore, in this situation, we can only wait for the improvements from the point of view of finances, especially in terms of budget and investments, so that we could move on in this direction with the Russian side," Jungmann said.
The minister added that he would take part in Moscow Conference on International Security scheduled for April 26-27, where he would be able to discuss the existing difficulties with the Russian side.
Negotiations over the possible purchase by Brazil of Panzir-S1 systems have been ongoing since 2013, however the signing of the deal has been repeatedly delayed due to the complicated nature of the country's political situation.
The Pantsir-S1 (NATO reporting name SA-22 Greyhound), is a short-to-medium range surface-to-air missile/gun system that first entered service with the Russian army in 2012.