BRUSSELS (Sputnik) — The civil war in Syria has been lasting for around six years with government troops fighting against numerous opposition factions and terror organizations such as al-Nusra Front and Daesh, outlawed in Russia.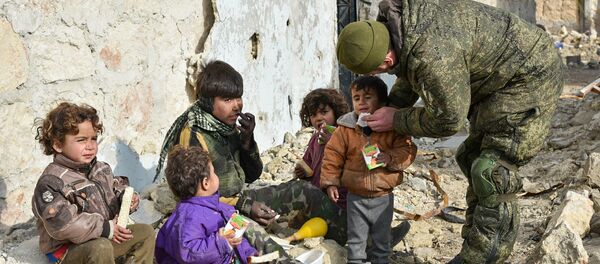 The nationwide Syrian ceasefire regime was introduced on December 30, 2016. Terrorist organizations are not part of the ceasefire.    
"The EU Union has fulfilled its pledges for 2016. I came today to announce that we will also deliver on our pledge for 2017 and we will continue to be the first humanitarian donor and the strongest supporter of the people of Syria and the neighboring countries. Today we commit the same level of support of 560 million euros for Jordan, Lebanon and for the humanitarian work inside Syria for 2017. We have the ambition to maintain the same engagement level in 2018," Mogherini said at Brussels Conference on Supporting the future of Syria.
US Secretary of State Rex Tillerson announced in Ankara last week he had discussed the creation of "secure areas," so-called zones of stabilization, to allow the return of Syrian refugees and set the stage for a longer-term political solution.
Russia's Foreign Minister Sergei Lavrov said earlier that safe havens inside Syria, where refugees could feel protected, required a lot of practical coordination with Syrian authorities.