MOSCOW (Sputnik) — The reported chemical attack in Syria's Idlib was plotted by foreign governments to turn up political pressure on Damascus, Syrian lawmaker Halid Abud told Sputnik.
"Yesterday's chemical attack was carried out to blame it on the Syrian government. It is a way for Western countries to put pressure on Syria," he said.
The lawmaker suggested Western countries had recently found themselves on the losing side and needed to create leverage against the "steady position of Iran and Russia on Syria."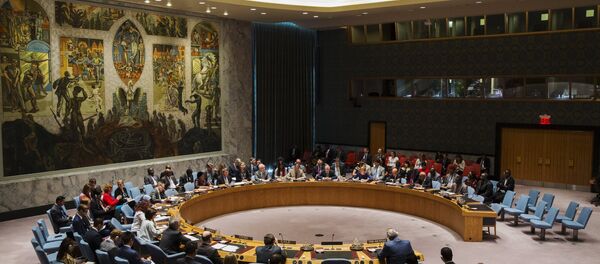 Abud argued the Syrian government did not have means to drop chemical weapons far from its seat in Damascus and consequently the attack was caused by people, trying to cast shadow on the Syrian authorities.
"But if the Syrian government organized this attack, then the question raises: why it has not used it near Damascus, if it was convenient to the government and would cause a massive public outcry. The government can not carry out such an attack so far [from Damascus]. In this context, I am sure that it was perpetrated by the enemies of Syria trying to promote a political war against the Syrian government," the lawmaker added.
Syrian opposition claims the attack on a town in northwestern Syria killed nearly 80 and injured some 200 people. Doctors Without Borders (MSF), a medical aid charity, said symptoms of those exposed to it pointed to a nerve gas, such as sarin, and also chlorine.
The United Nations and the Organisation for the Prohibition of Chemical Weapons (OPCW) have opened an inquiry into the case.
Syrian president Bashar Assad has been widely blamed for ordering the attack, although he said previously his government held no chemical weapons after agreeing to have them destroyed in 2013. He also ruled out having used chemicals against his own people.
The UN-backed OPCW, which oversaw the withdrawal of Syria's chemical stockpile, said in January 2016 the arsenal had been fully destroyed, but the US Department of State said in last year's report Damascus could have retained some chemical weapons and been using them against civilians.