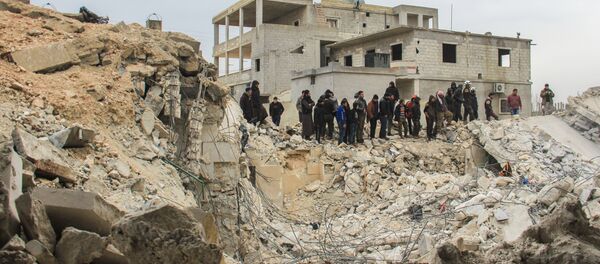 BRUSSELS (Sputnik) — The United Kingdom, France and the United States have introduced a draft resolution in the UNSC on alleged April 4 chemical attack in Syria's Idlib province purportedly carried out by the Syrian army.
Syrian opposition claimed Tuesday forces loyal to President Bashar Assad had used a chemical gas on people in the northwestern province, killing nearly 80 and injuring 200. Assad argued his government has no chemical weapons after agreeing to have them destroyed in 2013. He also ruled out having used chemicals against own people.
"The Westerners are deliberately trying to speed up this process and adopt this resolution as quickly as possible," Gatilov told Russian reporters in Brussels.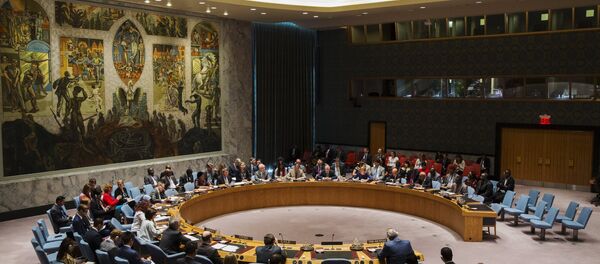 "They can certainly introduce this issue for voting without consultations, but will obviously receive our categorical veto," Gatilov stressed.
Russian Foreign Ministry spokeswoman Maria Zakharova said earlier in the day that the US-UK-France-backed draft resolution on the chemical weapons in Syria is based on fake reports mosty from the White Helmets and the SOHR "which cannot be called reliable."
The Russian Defense Ministry said early Wednesday the airstrike near Khan Shaykhun was carried out by Syrian aircraft, which struck a terrorist warehouse that stored chemical weapons slated for delivery to Iraq.