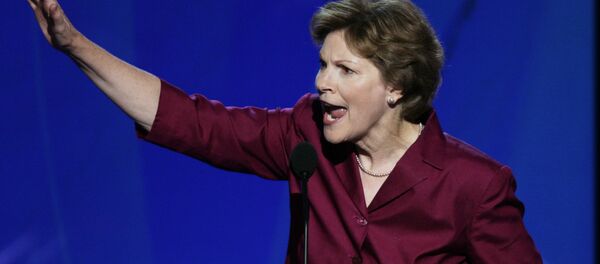 MOSCOW (Sputnik) — The photo was presented by Senator Jeanne Shaheen on Tuesday, who said it was taken from a declassified intelligence report, as an evidence to support the need for her bill called "Foreign Agents Registration Modernization and Enforcement Act."
"I think even I am spending less time thinking about RT and Sputnik than the US senators," Simonyan said, as quoted by RT.
Simonyan also wrote on her Twitter that the photo had been previously published by RT itself and posted another, earlier, photograph of herself and Putin.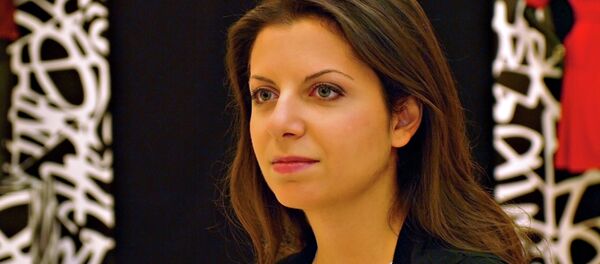 Maria Zakharova, the spokeswoman for the Russian Foreign Ministry, also commented on the use of the photograph in the US Senate, stating that the photo was simply an evidence of gender equality having made great progress in Russia and professionalism being the key requirement for any top position.
Shaheen suggested at the hearing that RT was supervised by the Kremlin and used to spread false news stories aiming to "undermine" US democracy.
The broadcaster itself noted in its coverage of the story that the fact that RT is a Russian state-owned outlet was "common knowledge and a matter of public record."
In the United States, intelligence agencies have claimed Russia has used its media outlets, including RT, to sway the outcome of US 2016 presidential election in favor of Donald Trump, but have not provided any evidence to back their claims. Russian officials, such as Kremlin spokesman Dmitry Peskov, have repeatedly stated that Moscow refrains from meddling in internal affairs of foreign countries.
The Russian president has directly addressed the claims of the US intelligence, stating that Russia did not meddle in the US elections.