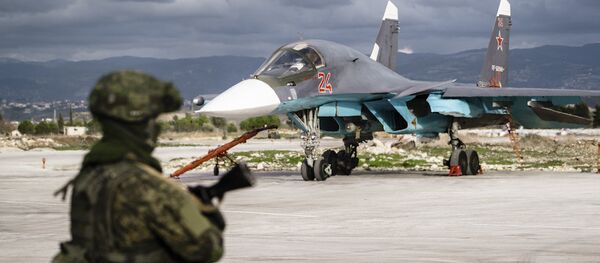 MOSCOW (Sputnik) — Meanwhile, Russian and US military maintain daily contacts in Syria through the established communication channels.
"Russia's top brass are not avoiding such [high-level] meetings, they have been ready for them for a long time and if their US colleagues express willingness to do so, they will certainly respond positively as the sides have many issues to discuss," the source told reporters in Moscow.
"These contacts are vital as information exchange support of combat operations conducted by the US-led coalition and the Russian contingent in Syria. It is crucial for efforts to avoid military incidents between them," the source stressed.