Waqqaf's comments came in response to unconfirmed reports that rebel groups plan to establish a new military alliance in northern Syria, with the United States and Turkey expected to provide aid to the freshly-minted coalition.
Donald Trump appeared to have been initially skeptical of Washington's military assistance to Syrian rebels since it was hard to monitor where the US-made military equipment ended up. As a result, the Central Intelligence Agency (CIA) put its assistance program for the Free Syrian Army on hold. This initiative is rumored to be back online.
The analyst referred to these developments as "slightly concerning."
"Now with this new situation, with the US probably trying to keep Turkey on its side and stop Turkey from drifting more and more towards the Russian camp, [the Americans] probably thought 'Well, what the hell! Let's just give those people a few TOW missiles to play with and extend this as long as Turkey feels that they have some cards still in the Syrian equation, that they are in control and feel eventually that they are not being left out of the game.' This is probably what has happened," he suggested.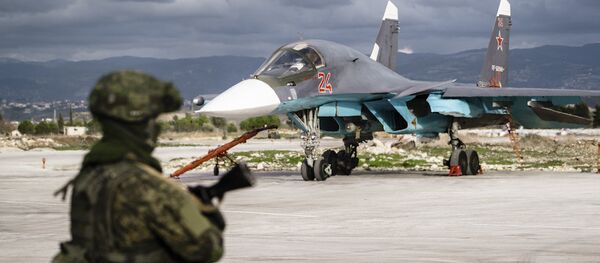 Waqqaf further said that the Syrian rebels appear to have formed a new alliance in a bid to prevent more moderate groups from disintegrating and joining radical militias, primarily
Tahrir al-Sham
, an organization formed by Jabhat Fateh al-Sham, formerly known as al-Nusra Front, the Ansar al-Din Front, Jaysh al-Sunna, Liwa al-Haqq, and the Nour al-Din al-Zenki Movement.
Washington has ostensibly backed this initiative, using it as a means to preserve working relations with Ankara.
The United States "seems to have shut the door on Turkey in terms of participating in isolating and taking Raqqa from [Daesh]. The Euphrates Shield operation was officially announced by the Turks to have ended, but then Turkey needs to stay in the game. There probably has been a suggestion that Turkey would be a key player in funding and organizing or reorganizing those groups," the analyst said.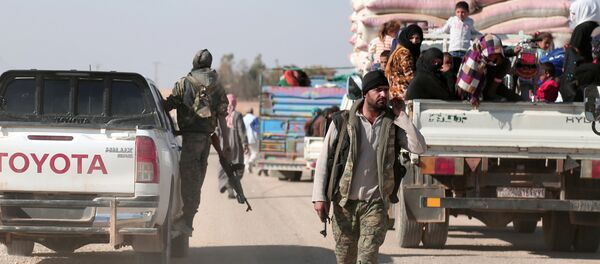 In Waqqaf's opinion, the United States has in a sense "given a lifeline" to Turkish authorities, adding that Ankara would be "happy" to participate.
"On the other hand, Turkey would say, 'The newly-formed Tahrir al-Sham extremist group is taking all legitimacy from the so-called moderate groups. We need to strengthen them in order to encourage them to go on and continue the political track in Astana with Russia, Iran and Syria.' So you would also have the consent of the Russians in this as long as rearming and getting this group more efficient wouldn't harm the peace process," the analyst said.
Have you heard the news? Sign up to our Telegram channel and we'll keep you up to speed!