Turkey does not like the idea of Kirkuk province becoming part of Iraqi Kurdistan, Foreign Minister Mevlut Cavusoglu said on Tuesday.
"Turkmens and Arabs did not take part in the vote. This adventurist move will benefit neither the regional leaders nor the Iraqi state as a whole," he warned.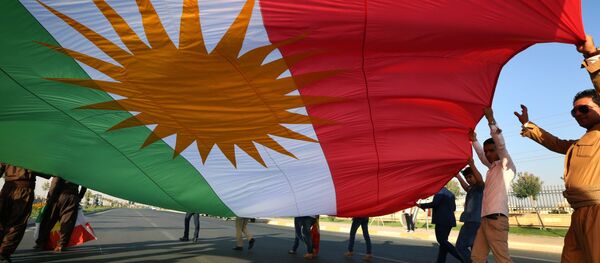 In an interview with Sputnik, Turkish political analyst Bora Bayraktar said that the Kirkuk independence referendum is fraught with a new civil war in Iraq.
"The lingering problem in Kirkuk goes back to the days of the 2003 US invasion on Iraq. Kirkuk's status is unclear, there are many Turkmens living there, but even more Kurds and Arabs. Moreover, it accounts for a hefty 40 percent of the country's oil revenues, that's why the city is a bone of contention between the central government and the regional administration," Bayraktar told Sputnik Turkey.
He added that the Kirkuk Council's unilatreral decision to join the regional administration of Iraqi Kurdistan, and the destabilizing pressure being exerted on the central government and Iraqi Kurdistan' president Masoud Barzani through [Iraqi ex-president Jalal] Talabani could reignite the civil war in Iraq.
This could eventually lead to a Kurdish-Arab war that could also draw in Turkey.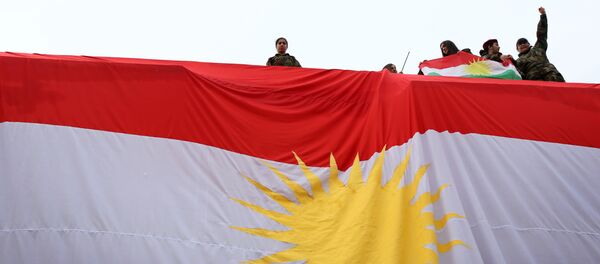 "On the one hand, there is [Iraqi vice-president Nouri] al-Maliki, who will try to reassert himself during the upcoming regional elections. On the other, we have the Shiite leader Muqtada as-Sadr, but he is an Arab nationalsit. Neither of them will be sitting on their hands as both want to consolidate their positions. Besides, Barzani wants an independence referendum," Bora Bayraktar  noted.
He warned that all these factors could bring the situation to a head and spark an Arab-Kurdish war.
"This would have an impact on Syria, would create serious problems for Turkey and would once again make the global players influential power brokers in Iraq. In such a case Turkey and the region as a whole will be in for hard times."
The Kurds are the largest ethnic minority in Turkey, Iraq, and Syria, seeking the creation of an independent Kurdistan.
These plans, however, find no favor either in Ankara or Baghdad, with Iraqi Prime Minister Haider Abadi warning that Baghdad will not allow Iraq to disintegrate and that the Kurds' potential separation would only harm them.
Never miss a story again — sign up to our Telegram channel and we'll keep you up to speed!