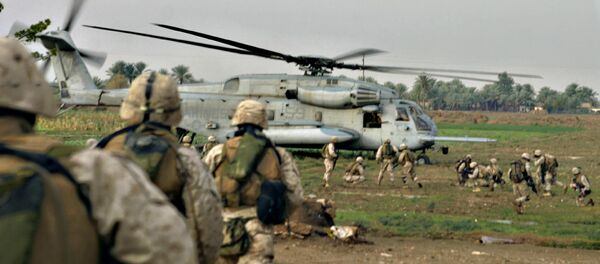 WASHINGTON (Sputnik) — Mattis will discuss several options with Trump at his Mar-a-Lago estate in Palm Beach, Florida, including cruise missile strikes from Navy ships, the media outlet reported.
The White House later commented on the issue shedding some light on the issue. Trump has talked to several leaders about creating safe zones in Syria, the White House said. The US president earlier mentioned such an idea during an interview, however, no decision followed.
Trump is not going to inform about his decisions or options in Syria until he makes them, the White House said.
Earlier in the day, CNN reported that US President Donald Trump is considering a military action option in Syria after the alleged chemical attack in Idlib. The media outlet did not specify which exactly "military action" the US leader is mulling.
Syrian opposition claimed Tuesday forces loyal to President Bashar Assad had used a chemical gas on people in the northwestern province, killing nearly 80 and injuring 200. Assad argued his government has no chemical weapons after agreeing to have them destroyed in 2013. He also ruled out having used chemicals against own people.
Opponents of President Bashar al-Assad have claimed that the Syrian Arab Army had used chemical weapons against civilians intentionally, something Syrian authorities strongly deny. No evidence has been provided to support the claims.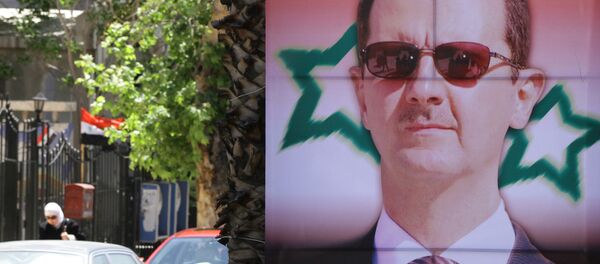 On Wednesday,
Trump said
that the Idlib attack won't be tolerated and "crosses many lines," adding that his attitude to Assad has changed.
Also on Wednesday, UN Ambassador Nikki Haley threatened that the US could retaliate unilaterally against Syria.
Russian President Vladimir Putin said on Thursday that the incident needs to be cleared up before making any accusations.
In 2013, the Syrian authorities agreed to transfer its stockpiled chemical weapons to international control for their subsequent destruction, so as to prevent them from falling into the hands of militants operating in the country.